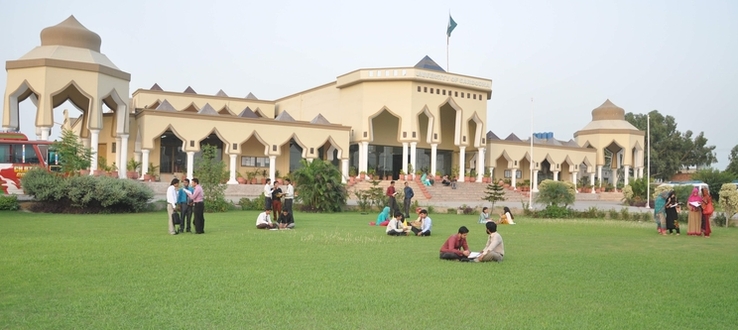 ---
SARGODHA: A two-day national conference titled 'Psychology for Sustainable Community: Challenges and Trends' concluded at the University of Sargodha on Wednesday.

The objective of the conference was to develop synergy between researchers and practitioners of psychology and behavioural sciences so that indigenous resources can be capitalised efficiently. The conference was also lauded for providing a solution to local issues related to the psychological well-being and mental health of our society.

The event also provides a platform for bringing together leading academic scientists, professional researchers and scholars from the community to share their experiences regarding various aspects of psychology.

Around 800 students, faculty members, researchers and professionals from across the country including Punjab University, COMSATS University, GC Lahore, GC Faisalabad, Bahria University Islamabad, Gujarat University, Hazara University and FJWU Rawalpindi attended the conference.

University of Sargodha Vice Chancellor Dr Ishtiaq Ahmed was also present at the event. The conference was dealt with different themes and applications of psychology regarding mental health and well-being, the issues faced by adolescents and adults and positive social relations.

The conference also highlighted themes such as personality and individual difference, leadership psychology, engagement and burnout, sports, educational psychology and psychology of gender and cross-cultural difference.

Eminent researchers presented six keynote speeches at the conference where 60 oral presentations and 40 poster presentations were also held.    Many of the research papers focused on pragmatic solutions to local issues faced by society and identified avenues where psychologists can play an instrumental role in paving the way for a sustainable community.

During the conference, UMT Social Sciences Dean Rukhsana Kausar shared her research paper titled 'Applications of Psychology and Psychological Well-being in Pakistan'. She emphasised on the role of clinical psychologists in assessing, diagnosing and treating psychological problems and behavioural dysfunctions.

"Psychology strives to understand biological, behavioural and social factors which can influence health and illness," she stated.

MAO College Lahore Principal Maimoona Mushtaq presented her paper on 'Cross-Cultural Variations in Human Behavior'. She said that human social behavior varies immensely across a broad range of domains, including cooperation, fairness, trust, punishment, aggressiveness, morality and competitiveness. She explained that global variations have increasingly pointed towards the importance of social norms and institutions.

UoS Psychology Department Chairperson Dr Najma Iqbal said that all speakers have emphasised on the role on religion, mysticism and spirituality in preserving physical and mental health during the healing process.  She maintained that the conference would also bridge the gap between academics and the industry.


COMMENTS
Comments are moderated and generally will be posted if they are on-topic and not abusive.
For more information, please see our Comments FAQ