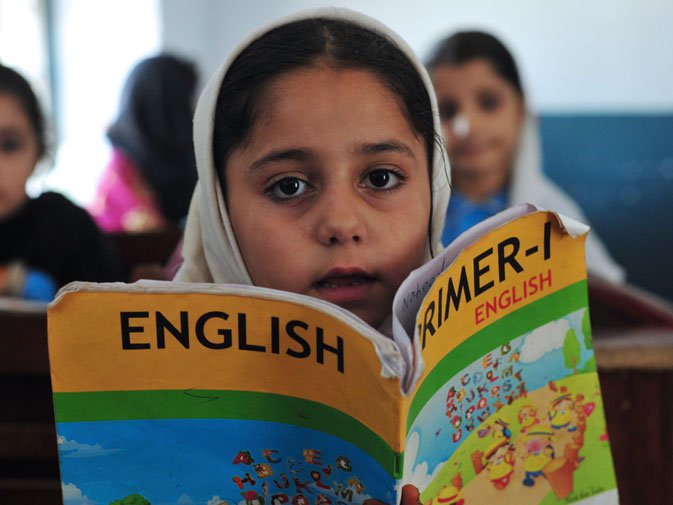 ---
ISLAMABAD: A door-to-door survey undertaken by the education authorities in the Islamabad Capital Territory (ICT) has found that there are over 11,000 out-of-school children in the city.

This was disclosed by the Federal Education Minister Shafqat Mahmood on Wednesday while giving a briefing to the National Assembly Standing Committee on Federal Education and Professional Training about the functions of his ministry and its attached departments. The committee meeting was held here under the chairmanship of MNA Najeebuddin Awaisi and was attended by committee members, representatives of the education ministry and its attached departments.

"We had launched an enrollment programme in ICT schools as an experience (pilot), which latterly would be extended to other parts of the country in collaboration with the provinces", he added.

The house-to-house survey, the minister said, had identified around 11,000 out-of-school children in the federal capital. "These children are expected to be enrolled by next month," he added.

Mahmood added that their government was keen to achieve their five stated goals in the education sector, including increasing literacy rate, enrollment of out-of-school children, skills development, quality education and uniform education system.

Emphasising the targets, he said that the first one was to increase the literacy rate from 58% currently, to 70%.

To achieve this target, he explained that the government will have to educate around 15 million children by setting up some 700,000 literacy centres. Moreover, as many as 700,000 teachers will also be required at these literacy centres.

"We are in consultation with donors to this effect," he said, adding that while it was a difficult challenge, they will make every effort to accomplish this task.

"We are introducing a new policy in the next few months, under which new steps would be taken to enhance the literacy rate," he said.

Lamenting that over 20 million children are out-of-school (OOSC), Mahmood said that the next step of their plan was to enrol these children.

Pointing to the manifesto of the ruling Pakistan Tehreek-e-Insaf (PTI), Mahmood said that they had pledged to introduce a uniform education system for entire country which aims to unite them under a single vision.

He argued that the different syllabus being taught in schools was dividing the nation's minds, which is why their government had launched a uniform education system movement.

To achieve the task, he said that a curriculum council has been established to formulate a new, unified curriculum which will be accepted by all stakeholders and will benefit the country.

Assessing the quality of education being imparted in government schools as part of the fourth target set by the government, the education minister said, as he argued that the learning of our youth was weak.

Moreover, he said that even though their youth have higher education degrees, they are unable to secure jobs because their education was not relevant to the demands of the market.

With the use of Information and Communication Technology, the government would provide the facility of online lectures by best lecturers to students of far-flung areas, he underlined.

He said the final target of the government was to accommodate the maximum number of educated youth in the job market by providing them with the necessary skills and employment opportunities.

"Around three million youngsters enter the job market annually," he said and vowed to equip them with the best skills and education so that they can earn some money at national as well international level.

On the demand of committee members, the minister assured support for and to take all provinces on board so that after successfully launching educational projects in the ICT, these could be expanded to other parts of the country.

To a question, he said that they were in the process of implementing the law on compulsory Holy Quran education in ICT schools.

Mahmood also told committee members that apart from providing religious education, the government is also looking to include chapters regarding characterization and ethics of students so that they could become respectable citizens.

"Education experts have judged that currently there are a number of subjects that are taught in the curriculum which are wrong," he added. Abid Hussain Bhayo, an MNA from Sindh, said that the province was ready to work with the federal government to attain development goals in the education sector. The committee also urged the minister to take special initiatives for the education of special students. At this, Mahmood assured that the government will keep special students on priority.

JICA support

The Japan International Cooperation Agency (JICA) on Wednesday assured its full support to Pakistan in achieving its sustainable development goals in education.

This was decided as a JICA delegation, led by it's Vice President Dr Toda Takao, met with the Federal Education Minister Mahmood on Wednesday.

Mahmood said that Pakistan and Japan have had long-standing and durable relations.  He further said that JICA's role and support to Pakistan in education was highly commendable.

Published in The Express Tribune, March 21st, 2019.