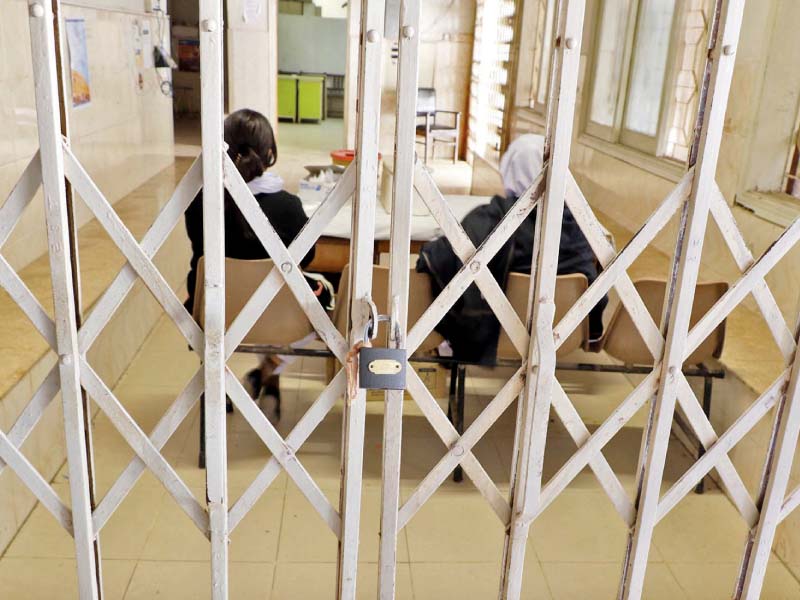 ---
KARACHI: The problems facing the Dr Ruth Pfau Civil Hospital continue to increase as the shortage of staff persists. Due to the negligence of Sindh health department, nearly 800 positions remain vacant including those of doctors, nurses, paramedical staff, ward boys, sweepers and others.

Around two months ago, some 15,000 candidates submitted applications for appointment on 300 vacant posts of Grade I to V officers. Thousands of candidates were even interviewed for the positions, but there was no follow up after that. The positions still remain vacant.

Similarly, interviews were conducted in 2017 for around 160 vacant ward boy positions, however, no decision was made and the candidates have received no information on their applications status.

Besides, there are thousands of applications gathering dust in the hospital store room.

Sindh Police baton-charge applicants as thousands turn up for walk-in interviews at Civil hospital

The hospital administration seems to be using delay tactics in addressing these pressing issues. Former Medical Superintendent (MS) Dr Sabir Memon said that the list of short-listed candidates was sent to the health department secretariat, however, nothing is known of that list.

Sindh Paramedical Staff Welfare Association's Central President Ikhlaq Ahmed Khan, Chairperson Mirza Javed Baig, Secretary Islamuddin Shah, Abdul Latif Otho and Yousuf Khan have expressed suspicion over the delay in appointments of vacant positions in the province's biggest teaching hospital.

They said that twice applications have been collected and interviews of candidates conducted however it is still not known who has been appointed or if the list of the short-listed candidates has been sent to the secretariat for approval.

They said that the recruitment process must be completed soon so that ease can be provided to patients.

In response to the query, the hospital's chief, Dr Rubina Bashir said that on 13th January the process of collecting application and conducting interviews was completed for grade 1 to 5 vacant positions by the former MS.

She said that the list has been sent to the health department and as soon as the hospital receives the list, candidates would be informed.

A total of 100 positions of grade 18 doctors, 20 positions of grade 19 doctors, 105 positions of nurses and 500 positions of paramedical staff have been vacant since many years and the shortage is adversely affecting the facilities available to patients.

Published in The Express Tribune, March 21st, 2019.