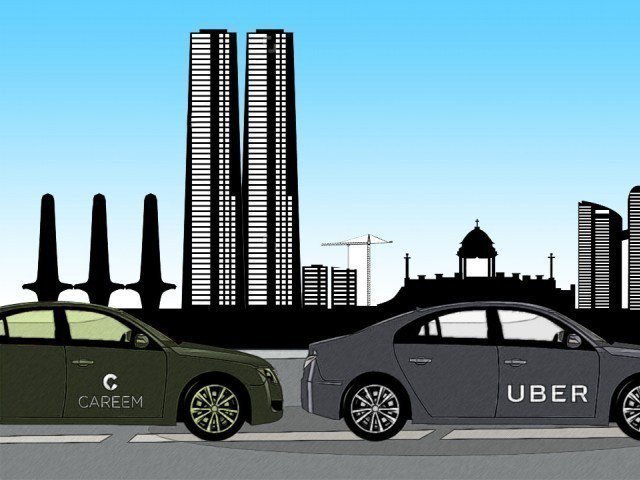 ---
KARACHI: The Civil Aviation Authority (CAA) has completely barred ridesharing companies, Careem and Uber, from operating within Jinnah International Airport in Karachi. The authority has also told both companies that the ruling will be in effect as long as they fail to meet the legal requirements of the Sindh Transport Authority.

CAA Additional Joint Director (Vigilance) Tariq Ahmed Siddiqi wrote a letter on February 26 to the two ridesharing companies stating that their operations at the airport would be considered illegal and that they "exploit the business of registered cab companies."

Sindh govt gives Careem, Uber a week to get registered

The companies have also been asked to update their websites and apps to reflect that they are barred from offering pick and drop services at the airport.

Earlier, the Jinnah International Airport management had placed warning signs at the airport regarding the ban on Careem and Uber services which state that the entry of Uber and Careem cars within the airport is banned and the violators' cars will be confiscated.

Documents available with The Express Tribune show that the Transport Secretary had also written to the Jinnah International Airport management to explain that the two ridesharing companies are not in compliance with various laws, which is why they must be barred from entry to the airport till the services gain legal cover from the transport authorities.

Ride-hailing giants data sharing policies irks users

On September 10, 2018, the Traffic DIG had informed the airport management that the implementation of the Sindh transport department's letter should be ensured and the DIG's office must be informed of the measures adopted by the airport administration.

It was not until February 26, however, that the CAA wrote a letter to Uber and Careem in which they have been asked to fulfil all legal formalities before they are allowed to continue operations at the airport.