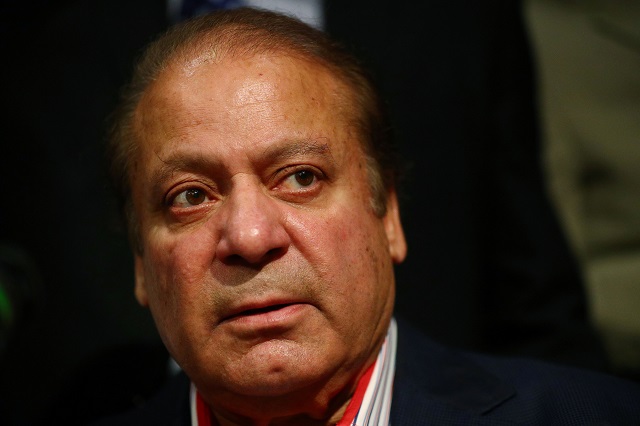 ---
LAHORE: The joint investigation team (JIT) probing into the June 2014 Model Town incident on Wednesday recorded statement of former prime minister Nawaz Sharif, who is one of the accused in the case and is currently incarcerated at Lahore's Kot Lakhpat Jail.

The JIT reached the jail at around 11 am and recorded Sharif's statement in the room of the jail superintendent. The team's probe spanned at least two hours and it asked the former premier 22 questions related to the incident.

The JIT has so far recorded statements of 90 police officers and officials nominated in the FIR and 85 eyewitnesses. It has also recorded statements of Punjab former Chief Minister Shehbaz Sharif as well as other PML-N leaders including Rana Sanaullah, Pervaiz Rashid, Khawaja Asif and others.

The JIT had sought permission from an accountability court to record statement of Sharif who is behind bars in a corruption case. After the court orders, Punjab Home Department also gave the JIT a go-ahead.
The team has also taken permission from the court to quiz PML-N leader Khawaja Saad Rafique, who is also in the National Accountability Bureau (NAB) custody in connection with a housing scam.

Punjab Home Department constituted the new JIT on January 4 to probe into the Model Town tragedy in which 14 workers of the Pakistan Awami Tehreek were killed during a police crackdown launched to remove barriers outside the residence of the PAT chief Dr Tahirul Qadri on June 17.

Shehbaz records statement before JIT in Model Town case

Before this JIT, another JIT had also investigated the matter during the PML-N tenure. However, the PAT had refused to accept its report. A court had also rejected the previous JIT's findings, stating that it did not take version of the victims and their families.

Bisma Amjad, daughter of a woman who was killed in the incident, had filed a petition in the Human Rights Cell of the Supreme Court. A two-member bench, headed by the former chief justice Mian Saqib Nisar had heard Basma's plea and ordered formation of a new JIT.
The new JIT is headed by the National Highways and Motorway Police (NH&MP) chief AD Khowaja.

A judicial commission, headed by Lahore High Court's Justice Baqir Najfi had also conducted investigations into the tragedy. However, the commission was unable to find out as to who actually ordered the police to open fire on the PAT workers.
COMMENTS
Comments are moderated and generally will be posted if they are on-topic and not abusive.
For more information, please see our Comments FAQ