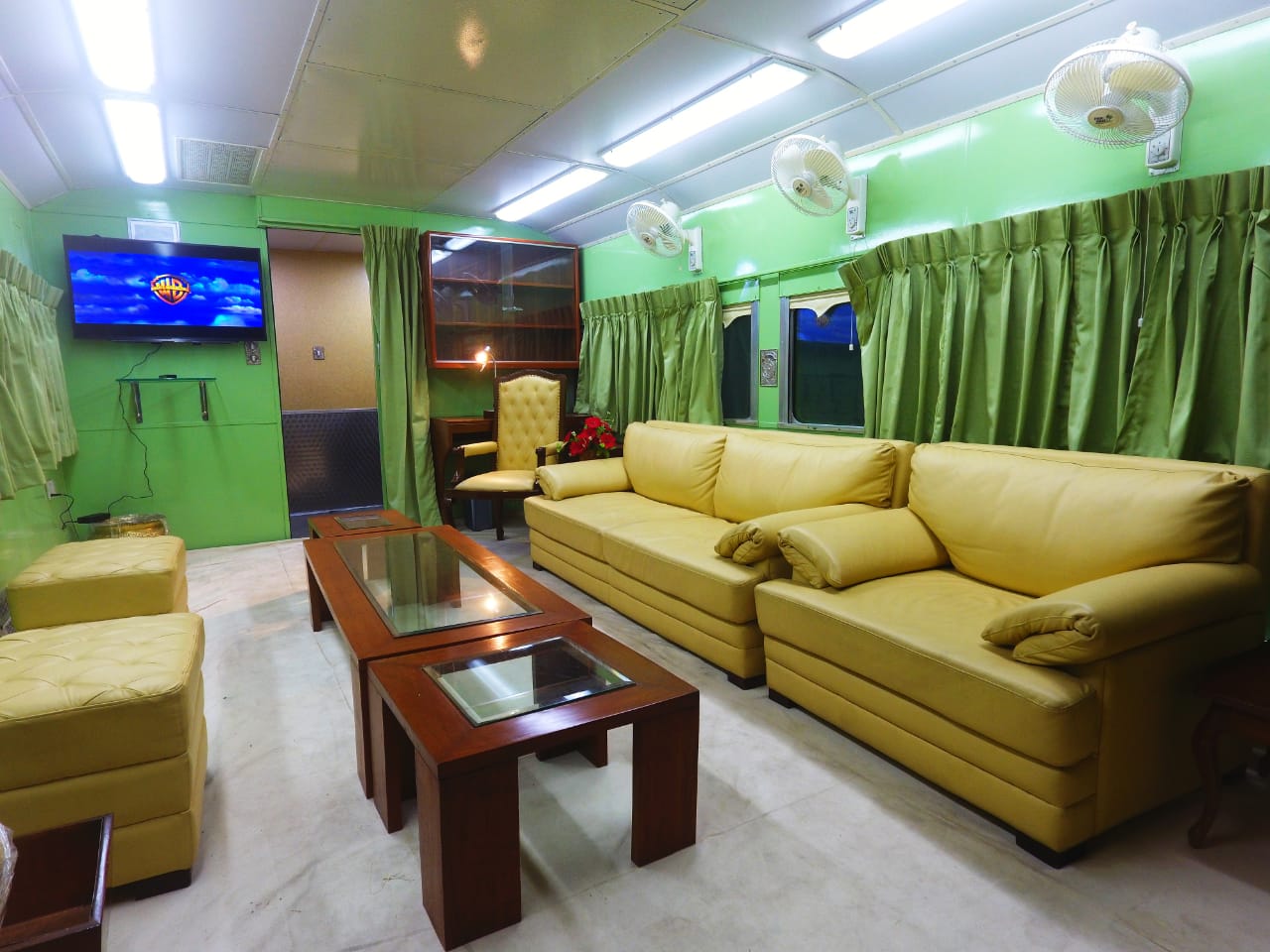 ---
LAHORE:

Few recent prime ministers use old railway coaches to travel and this is exemplified by the fact that bulletproof luxury saloons, meant for the premier's travel, have been lying dormant since 2017.

The saloon coaches are equipped with a drawing room, conference room, bedroom and a dais; just in case the need for an impromptu or emergency speech arises. The saloons were built by former prime minister Zulfiqar Ali Bhutto in 1974-1975. As a result, these luxury coaches were named 74 and 75.

Although Bhutto never got the opportunity to travel in the saloons, several others, including former prime ministers Mohammad Khan Junejo, Mian Muhammad Soomro and Nawaz Sharif, used the luxury coaches.

Reportedly, special garages have been constructed for saloon 74 and 75 at the Mughalpura workshop, while maintenance work on the carriages is conducted regularly.

The Ministry of Railways has allocated saloon 74 and 75 for the exclusive use of the prime minister and other government officials. The bogeys are equipped with jammers and an automatic dais has been built on both sides of the carriage.

Speakers have also been installed throughout the carriages so that people at either end can listen to a speech while it being delivered. One portion of the saloon has been converted into a conference room where the prime minister and other government officials can easily conduct a meeting on travel.

This portion of the saloon has a table in the middle, surrounded by 14 chairs made of teak. Another part been converted into a formal drawing room where the prime minister can meet party members, noted personalities from the area and chief ministers of provinces.

Green curtains adorn the windows, while large sofas seem to be an inviting seating arrangement for guests and visitors. Table lamps and a large LCD TV has also been placed in this section.

Next is the prime minister's bedroom which comes with an attached bathroom and a wardrobe. In addition, there is also a functioning fridge with an operating stove, refrigerator and an oven which allows staff to provide food to passengers 24/7.

Apart from this, there are two separate cabins for the prime minister's aides and other staff. These cabins have a telephone with a direct line to the saloons.

Speaking to Express News, DS Railway Workshop Ghulam Qasim stated that the saloons are a huge asset and can only be exclusively used by the prime minister and other high ranking government officials. The railway department carries out maintenance work on a monthly and yearly basis so that the saloons are ready to go and any time.


COMMENTS
Comments are moderated and generally will be posted if they are on-topic and not abusive.
For more information, please see our Comments FAQ