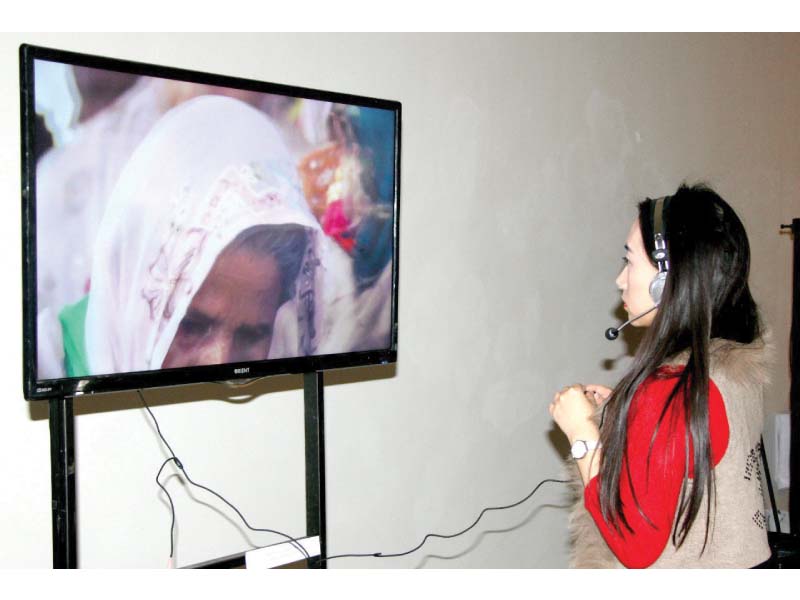 ---
ISLAMABAD: Ahang travelling exhibition honours the idea of connecting beyond boundaries between different countries while promoting peace and harmony among ourselves. It highlights the visual cultures in different nations.

In this exhibition, artists from 13 different Asian and Middle Eastern countries including Palestine, India, Macau, China, Iran, Philippines, Libya, Maldives, Japan, Afghanistan, Pakistan and Egypt are displaying their work. All the artists are well-known in their respective countries.

The exhibition will include works in photography, video installations, and digital collages. The display will revolve around the theme 'Peace, Harmony and Heritage.'

Through the ages of art history, visual arts have been a major form of non-verbal communication. All fine arts mediums are primarily based on visuals. A variety of mediums have been added as a way of this non-verbal communication.

The exhibition's video installation is a contemporary art form that combines the technology of videos with concepts and visuals. This art form affects the audience with the use of all aspects of the surroundings.

Video installations and new media art has been a communal medium in the category of contemporary art worldwide. Although exhibitions of this kind are still new in the Pakistani art scene, the art form is gradually gaining more exposure.

This exhibition is one of a kind considering the involvement of global visual culture and the use of this particular medium. This show is expected to make its way through different cities of Pakistan.

Published in The Express Tribune, March 19th, 2019.