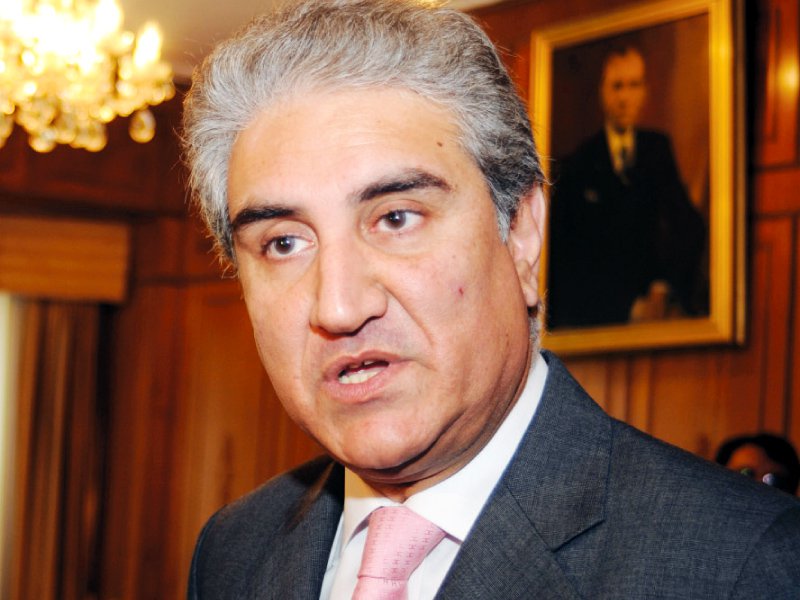 ---
ISLAMABAD: Government has decided to consult the parliamentary parties on key national issues including the National Action Plan (NAP) devised in the wake of a deadly attack on schoolchildren in December 2014 to counter militancy and terrorism.

In this regard, Foreign Minister Shah Mehmood Qureshi has written letters to leaders of the parliamentary parties, inviting them to participate in a consultation conference to be held at the Parliament House at 4pm on March 28.

In his letter, Qureshi has said the NAP was unanimously approved by the all political parties to root out terrorism but it also includes various points related to the country's foreign policy. The plan includes a national resolve not to allow the country's soil to be used against any other country.

"The national strategy spelled out in the NAP also includes various aspects addressing the country's responsibilities as member of the United Nations and measures against terror financing in line with demands of the world.

"All political parties are invited to show their support and resolve for eradication of terrorism. The discussions will highlight our determination to implement the national strategy. Implementation on the NAP is clearly in the long-term interest of the country and the nation," the invitation says.

The government earlier this month started a countrywide crackdown against banned outfits "as part of the NAP" and took over control of particularly the charities – Jamaatud Dawa and Falah-e-Insaniat Foundation – run by Hafiz Saeed.