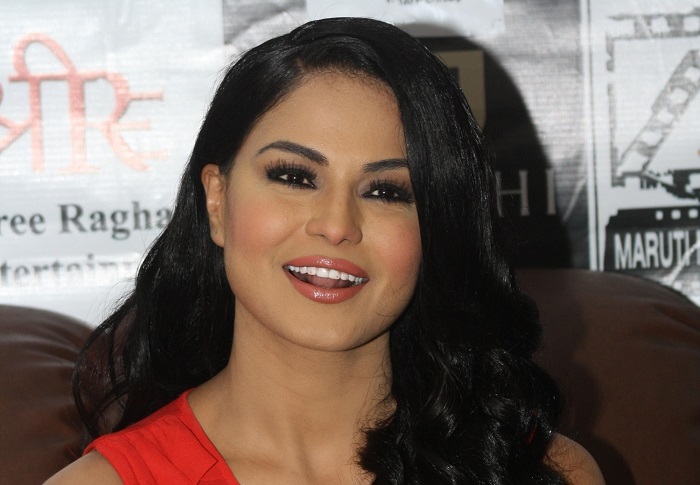 ---
Veena Malik made quite a name for herself. Her controversial appearance in reality show Bigg Boss created an uproar amongst the general public and peers alike. And her sensual scenes in Bollywood films that followed, just added fuel to the fire.

However, since then, the Tere Naal Love Ho Gaya actor has changed paths. She embraced Islam wholeheartedly and settled down with husband Asad Khattak.




While many say Veena earned most of her popularity from Indian showbiz, the actor has stated that she will not go back. In a recent interview, she opened up about working across the border. "If I go into detail, I'd say there I was destined to go there," she began. "Probably because everything you do in life leads to the person you are today."

The Gali Gali Chor Hai actor continued, "Morally, I learnt a very good lesson from my time in India and my experiences have matured me." When asked whether she would go back to do the kind of work she was doing in India, Veena responded, "I left that work out of my own will. It wasn't as if I left from fear of threats."

Speaking of why she chose to come back to Pakistan, Veena said, "You can spend your whole life working in India but you will never see any Pakistani artist's name in their history. Whereas, regardless of how long I work in Pakistan, I will be known and remembered even after I die."




When prompted to advise others on whether they should work in India, the Super Model star stated she is in no position to give others advice because I am still evolving (as an artist). But if I had to, I think everyone should do everything in life. They should consider all their options and take up all opportunities. People should also learn from their own mistakes. That's what I believe: I am who I am because of the choices I made." She added, "If I had the chance to go back, I don't think I would ever work in India."

"Even if you were offered to work with Salman Khan or Shah Rukh Khan?" questioned the host. "No. I had many chances to work with Salman Khan during the time I was in India but I wanted to be an artist who is successful based on their own efforts," Veena stated.

She concluded, "I would prefer to put all that effort in working for my own country. I want to give all my efforts and potential to Pakistan."

Have something to add to the story? Share it in the comments below.
COMMENTS (1)
Comments are moderated and generally will be posted if they are on-topic and not abusive.
For more information, please see our Comments FAQ