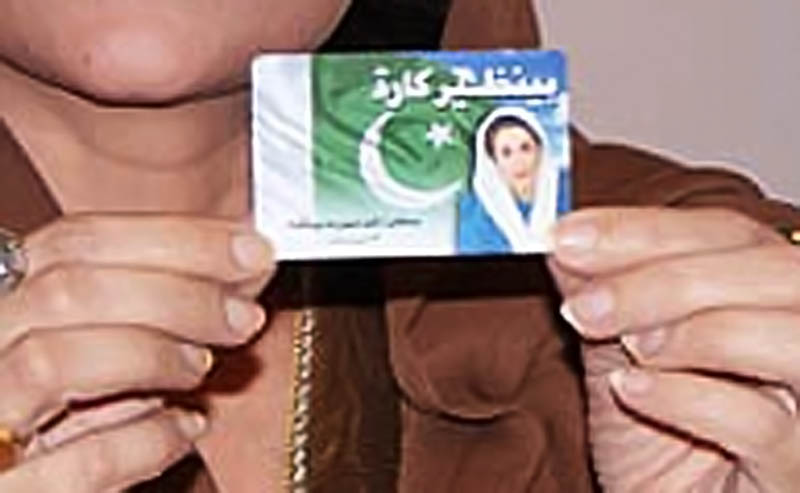 ---
ISLAMABAD: The Federal Ombudsperson on Harassment has directed to suspend a director general and a director at the Benazir Income Support Programme (BISP) headquarters in Lahore until a complaint against them is disposed of.

This was directed in an interim order issued by the ombudsperson on Sunday.

The order stated that an employee of BISP was working at the Lahore headquarters of the programme. However, the director general of the headquarters  — who originally heads the National Socio-Economic Registry (NSER), and a director at the office created a hostile working environment for the complainant.

The complainant further added that the acting director general had coerced staff into giving affidavits against the complainant by virtue of their influential positions.

An affidavit of a driver along with others was presented as evidence.

The complainant further claimed that the director general and director were unduly influencing staff to concoct documents against her.

"The complainant mentioned in the application that there is nothing wrong at her end but artificial and fake documents attained by using the undue influence of respondents, only to prove the complainant guilty," read the order.

The order noted that affidavits attained forcefully have no weight in the matter since only the human resource department was the relevant authority to verify the attendance of any employee.

The complainant further argued that BISP director had allegedly started a media war, continuously harassing and creating a hostile environment at the workplace, adding that there were several cases pending against both respondents at various forums.

A legal representative of the BISP director general in question appeared before the ombudsperson and contended that there was no element of sexual harassment in the complaint.

Moreover, the counsel claimed that the "complainant was using different tactics to fulfil ulterior motives which are only known to her."

The counsel urged that the "complaint is dismissed on the grounds that it does not fulfil the criteria stipulated in Section 2(h) of the 2010 Act."

The counsel argued that a case of sexual harassment cannot be made out on basis of the allegations mentioned by the complainant and that the complainant has yet to exhaust the departmental remedy and has instead directly approached the federal ombudsperson with unclean hands.

There was an adjournment on behalf of the BISP director. After hearing the arguments, the ombudsperson decided that in order to avoid any hostile environment at the BISP and to curb any undue influence which the respondent may have over the employees of the department in question to affect proceedings, they may be suspended. "In the interest of justice and fair proceedings, the BISP secretary shall disengage the respondents by substituting the charge to any other director general until the pendency of the instant complaint," read the order.



Published in The Express Tribune, March 18th, 2019.
COMMENTS
Comments are moderated and generally will be posted if they are on-topic and not abusive.
For more information, please see our Comments FAQ