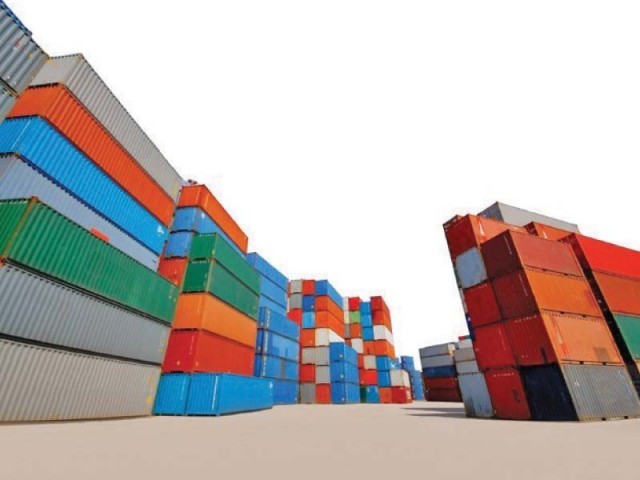 ---
ISLAMABAD: Current statistics of trade with Saudi Arabia are not very inspiring as trade balance is highly tilted in favour of the kingdom.

The volume of trade between Pakistan and Saudi Arabia is almost $3,520 million. Pakistan imports commodities and products worth $3,215 million. Oil and petroleum products are among major imports of Pakistan along with fertilisers, plastics, organic chemicals, aluminium, etc.

Pakistan's exports to Saudi Arabia are very low, standing at around $304 million, according to the International Trade Centre. Pakistan exports cereals, meat, textile products, cotton, fruits, nuts, dairy products, boilers, etc. Trade deficit of Pakistan was $2,910 million for 2018.

Trade deficit is a common characteristic of Pakistan's trade with Saudi Arabia over the past 15 years. The worst year was 2008 when the deficit touched $5 billion. It was followed by trade deficit of more than $4 and $3 billion in 2011 and 2013 respectively.

Statistics with the Kingdom of Saudi Arabia (KSA) are not different from other major trading partners of Pakistan. For many years, Pakistan is struggling to improve trade with its partners without any meaningful success. Pakistan till today depends on cotton, textile and some agricultural products for export to partner countries. Every buyer is being presented with the same old list of products.

Despite the fact that Pakistan and Saudi Arabia enjoy close brotherly relations, Islamabad has been unable to translate them into sound trade ties. There can be a number of reasons, but the prominent ones are lack of market study, product diversification and willingness to venture into new areas.

Pakistan is committing the same mistake which it did with most of its free trade agreements (FTAs). Pakistan can improve statistics by diversifying into new areas and looking into new ways of trade cooperation.

Last month's visit of Crown Prince Muhammad bin Salman to Pakistan provided an exceptional opportunity to revise and overhaul the trade policy with Saudi Arabia. The crown prince announced major initiatives in the field of oil refinery, agriculture and some other areas. Pakistan can use this opportunity for enhancing exports to Saudi Arabia.

Relevance of CPEC

Export promotion and trade enhancement is the need of the hour in the context of China-Pakistan Economic Corridor (CPEC). CPEC has entered its second phase, which will be marked by the development of Special Economic Zones, industrial cooperation between Pakistan and China, skills development and mutual cooperation in agriculture and commodity markets. These ventures and investments will enhance and expand the industrial base and surplus for export. They will also help to diversify the production base and export range of Pakistan. Pakistan will have to look for new avenues of export and strengthening existing markets and partnerships.

Existing markets can play a leading role in paving the way for boosting trade. Saudi Arabia is one such market. Pakistan has a history of relying on the country and vice versa.

There is another reason for focusing on the Saudi market as there are around 2.6 million Pakistanis who reside and work there. Pakistani community definitely has taste and desire for Pakistani commodities and products. We already have witnessed that Pakistani diaspora like to shop in Pakistan, especially for textile products. Owing to the presence of Pakistani working class in Saudi Arabia, they can be good marketers of their home country's stuff. They can also be a good source of promoting halal products like meat and dairy among the host community.

However, to fully capitalise on market opportunities, Pakistan needs a comprehensive and targeted policy for trade with Saudi Arabia as soon as possible. An immediate step should be the study of the kingdom's market.

Pakistan will have to study what is the market structure in terms of population, economy and diaspora. Population study will decode age groups, which will be helpful in identifying products required by people of different age brackets. It will give us a clear picture what will be the size and composition of the market in the next 10 years. It is an established fact that children, young people and the elderly have entirely different product preferences.

The second important element should be a deep study of expatriates of different nationalities working in Saudi Arabia. We know that a huge number of people from South Asian countries and many other regions are residing in the kingdom, who make up a big chunk of the domestic consumer market.

Their preferences also play a key role in determining the import structure of the country, especially for consumer commodities.

The third thing – a crucial one – will be the structure of the economy. It will assist Pakistan in understanding dynamics of the domestic economy. It will highlight the relevance of different sectors and their needs.

For example, the food sector will depend on imports from countries which can ensure the availability of halal food. Pakistan can also identify the scope for export of services as Saudi Arabia has a good demand for doctors and other professionals.

Pakistan to cross $25b export target, stresses Dawood

Currently, Saudi Arabia is trying to revolutionise and diversify its economy. It has developed a road map through Vision 2030 for transforming the economy from an oil-dependent to a multi-sector economy.

The vision provides a good list for future cooperation and trade in traditional and non-traditional sectors. All these areas have a close relevance for Pakistan, but it can start from the low-hanging fruits.

The first area of cooperation can be export of sports goods and exercise machinery. Saudi Arabia, especially the crown prince, is very keen to improve the state of sports.

Govt working on policies to boost exports

In the kingdom, the most popular game is football and Pakistan produces best quality footballs. Owing to the presence of expatriates from Pakistan, India and Bangladesh, cricket is also becoming popular in Saudi Arabia. Pakistan can also benefit by exporting cricket accessories. The same can be considered in other sports areas.

The second area of interest can be export of defence products. Pakistan can be a good partner as both countries trust each other.

There are many other areas where Pakistan can do good business by making advanced preparation. Therefore, Pakistan must study the domestic market and Vision 2030 before making any trade arrangement.

Lastly, Pakistan must conduct these studies by engaging independent researchers and think tanks as it is a very complicated and scientific job. A minor mistake in analysing the market can lead to a big loss for Pakistan.

The writer is the chief operating officer at Zalmi Foundation

Published in The Express Tribune, March 18th, 2019.

Like Business on Facebook, follow @TribuneBiz on Twitter to stay informed and join in the conversation.