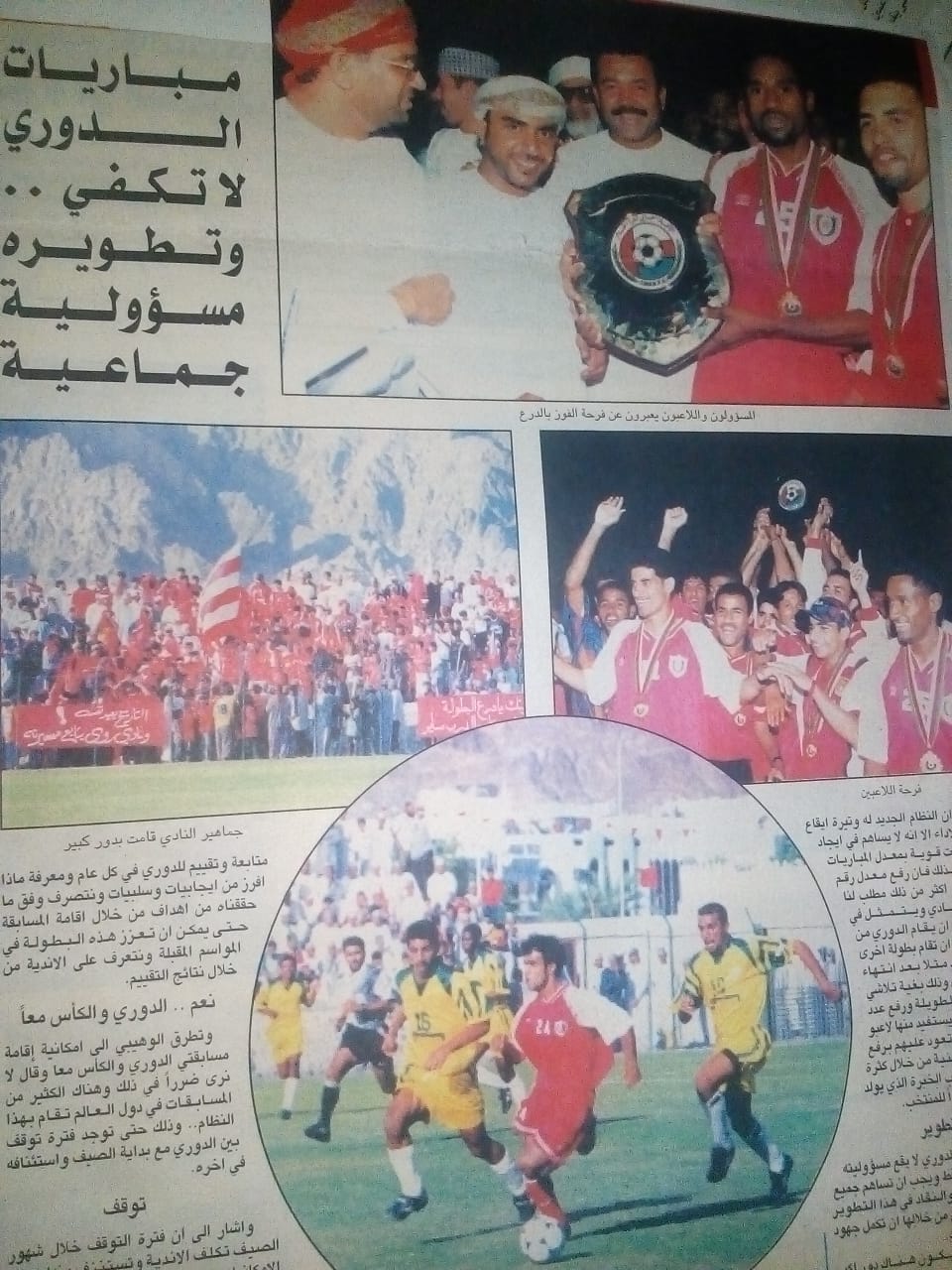 ---
KARACHI: A coach and a player, with a football career spanning over 40 years, Maqbool Ahmed Jumma, has high hopes for football in Pakistan. His love for the game knows no bounds but his vision stretches even further ahead. The way Maqbool sees it, Pakistan has raw talent and with proper investment and patronage of the sports sector, Pakistani athletes can become leading players of the world. For this veteran coach, football is not just a game - it is also a way to eliminate differences and a means for a prosperous nation.

Comes with the territory

Lyari has long been associated with sports and football in particular. As per Maqbool, the love for sports comes with the territory. A resident of Shabuk Lines, Lyari, 58-year-old Maqbool, began his career in 1974 at a local club in Lyari. Some of his contemporaries include Captain Iqbal, Lutfi, Saleh Muhammad, Fazal Mulla, Muhammad Ali, Fateh Muhammad and Rehman bhai [brother] who have all risen to prominence playing for corporate or public firms and banks.

The Lyari of 1974, as Maqbool recalls, exemplified peace and tolerance. Youngsters hailing from different communities such as Balochi, Sindhi, Pakhtun, Memon, among others, shared a sense of camaraderie and sportsmanship. They were united by their love for the sports they played and remained unaffected by linguistic or class disparities. Moreover, as Maqbool saw it, the game equalised all differences and gave a sense of equity to the players. They perceived each other as fellow sportsmen, judged by their talent and efforts, not otherised as individuals hailing from communities different than their own.

Football came naturally to them, says Maqbool. It was partly because the circumstances were simply conducive to the sport. Most of Lyari's residents were hardworking labourers with impressive stamina and physical fitness but limited resources. As such, the game of football was easily accessible for a single football could be used by dozens of players and several teams. All they needed then was a playing field which the neighbourhood parks generously provided. Kakri Ground, Gabol Park and Usman Park, among others, would be alive and swarming with aspiring sportsmen all day long, he recalls. Some would work as labourers all day and then play football in the evenings.

The streets and roads were also wide at the time and young children would begin kicking the ball around in the streets at a young age, says Maqbool. The people of Lyari possess the talent for nearly every sport, but football is in their blood, he adds.

The man who gave up everything for his war on drugs

Humble beginnings

One of nine siblings, Maqbool was the son of a crane operator at a petroleum company. He began his football career at a local club in Lyari in 1974. Not long after, in November, 1976, Karachi hosted the Quaid-i-Azam Birth Centenary Triangular Football League and Maqbool had the opportunity to play against teams from China and Afghanistan. Although the Pakistan Greens came in second during the tournament, Maqbool's performance during the tournament led to him playing for a football club in Muscat, Oman at the age of 16. He was supported there by Moosa Lashari who used to play football for the Karachi Port Trust team. Maqbool then went on to play football representing different clubs in various professional leagues.

In 1977 and 1978, Maqbool played for the Iraqi team in the GCC Cup [Arabian Gulf Cup]. He played in Muscat for 17 years and at the age of 35, he began coaching. He acquired part of his coaching training in Pakistan, finished in Muscat and completed a professional training course based on the standards of the FIFA world cup from Saudi Arabia.

After serving as a football coach in the Gulf States for nearly 25 years, Maqbool returned to Pakistan. He currently coaches DHL's football teams which have qualified for tournaments in Liverpool through Standard Chartered.

A devoted coach

Maqbool has coached more than 250 players to date and some two dozen of his students are now playing football internationally.

Ali Zaidi, arguably the best Asian goalkeeper in Oman from 2010 to 2012, was trained by Maqbool. Zaidi has also gone on to play for a team in England. Several of Maqbool's students have been recruited in football teams of notable organisations such as Pakistan Railways, the Sui Southern Gas Company (SSGC), Pakistan Navy, Pakistan Army, Civil Aviation Authority as well as teams emerging from the private sector. Others among Maqbool's more notable students include Zaman Jaffer Khan who plays for the Pakistan Army, Shehzad from the Pakistan Navy, Anees from Pakistan Railways, Zubair from SSGC, Owais from Karachi East, and Umar Jehangir and Abdullah Ali, the sons of internationally renowned squash player, Jehangir Khan. Maqbool has also coached the 12 to 14 year-old players for Karachi United.

What's in a game?

Hailing from a humble background, one might question Maqbool's decision to pursue football professionally especially as the national sports arena has remained dominated by cricket and hockey. But Maqbool had it figured out. His passion for football and his excellence in the game gave him a promising start. And the way he saw it, football had better prospects back in the day.

Football had the patronage of government organisations as well as support from the private sector at the time [in the 1970s], recalls Maqbool. The players believed that they could change their circumstances and make a living through football if they kept at it and played well, he says. It is what kept them going. They weren't disheartened by failures and remained focus on the game and their training, says Maqbool.

Even today, the talent remains paramount but the lack of support and patronage by the government and the lack of opportunities in the field have kept football from taking off in Pakistan, he claims. The lack of patronage for the game is a point for contention for Maqbool because according to him, Pakistani players have endless talent and football coaching is the most rewarding profession there is.

Players who rose to prominence and managed to make it in the Gulf States were able to earn fame and money and they never looked back, says Maqbool. Those players were able to achieve their success through independent efforts and the support of their families and loved ones, he adds.

'Women in football face daily battle'

The grass is greener abroad

As per Maqbool, a major reason for talented players leaving Pakistan to play for other countries is the lack of opportunities available locally. Another is the lack of resources. Currently there are two Pakistani footballers playing for the Gulf States at the international level and in Maqbool's opinion, the number can easily rise.

The Gulf States give patronage to sports and collect talented athletes from all over the world, he says. They also train their youth, provide them with facilities and resources and recruit them for national teams, he adds. Oman alone has 54 football clubs of which 12 are first division clubs.

Then there is the financial aspect to the game. Players and coaches who devote their entire lives to the game need to be able to sustain themselves financially. Coaches in Oman are paid Rs700,000 to Rs800,00 monthly and an additional Rs20,000 to Rs50,000 per match, says Maqbool. In comparison, coaches in Pakistan make a meagre Rs70,000 to Rs80,000 per month, he says. This is despite there being many FIFA level coaches in Pakistan.

Coaches in the Gulf States are also recognised and honoured abroad, says Maqbool, citing the example of Sultan Qaboos bin Said Al Said of Oman congratulating the entire team at their success in the GCC Cup of 1987. Maqbool was also awarded for his services as coach during that tournament, he recalls. In addition, footballers from the Gulf States go on to play for European clubs and teams as well where the success in monetary terms is higher.

Bleak prospects

Given the current state of the game in Pakistan, Maqbool does feel disheartened. While his opinion on Pakistan's talent and its players' commitment to the game has not changed, Maqbool finds the future of football bleak in Pakistan.

The players are committed but they lack training and proper technique, he says. Awareness of modern techniques, gauging the abilities and weaknesses of other players, disciplined training geared towards particular skills are crucial for the game. While Pakistan, and Lyari in particular, he adds, has raw talent, that talent needs to be harnessed and shaped into skilled players who are familiar with techniques used in the game now.

Then there is the lack of resources. As per Maqbool, football grounds in Pakistan are not properly maintained. The grass is completely absent in most of them, he says. The aspiring athletes who play in sand and dirt are prone to diseases of the lung and respiratory system as well as being more susceptible to injuries, he adds.

Added to this is the lack of discipline and diet which many promising athletes cannot commit to because of their economic standing. Players who also work to provide for their families can simply not givea the required time, he says. According to Maqbool, two hours of physical fitness training and two hours of football practice are compulsory for aspiring football players. It is a game of coordination between the mind and legs, he says, and those who are occupied with concerns of the household and financial affairs cannot give the game the required attention. This leads to wasted talent, he says.

To summarize Maqbool's grievances, one can say that for the underprivileged, the lack of resources holds them back, while for the privileged the lack of opportunity in the country for football is limited. The combined lack of incentive and prospects discourages even the most promising athletes from committing to the game. Those who manage to succeed despite the odds prefer to play for other countries as their own offers them limited opportunities.

A year on: 'Women on Wheels' could run off the road

The bigger picture

Despite the bleak prospects, Maqbool firmly believes that if the game is provided the right kind of patronage the Football Super League could be as popular and successful as the Pakistan Super League.

Moreover, football can play a major role in improving Pakistan's soft image, claims Maqbool. One of the reasons for the peace and prosperity in the Gulf States is the healthy environment provided to their youth, he says. Sports and games are the basis of that environment, he adds.

The authorities in power have let football slide over the years and the clubs that do remain active struggle due to the culture of nepotism and bribery among those who hold decision making powers, says Maqbool. This is deplorable, he feels, as Pakistani players are gems which haven't been shaped or polished.

Maqbool defines the relationship between a coach and his student as one between a father and his son. The good performance of a team is all the reward he needs which is why he has chosen to coach in Pakistan as opposed to in other countries with better benefits.

Pakistan's talents can be honed if a better environment and proper training is provided, he says. This veteran coach claims that he can prepare more than 500 players annually and train a national level team within six months.

His vision for football extends beyond the game. Sports are an effective channel to keep youngsters from venturing into conflict and extremism which has unfortunately become embedded in our country, he says. It's not sports, he adds, Pakistan can do better and succeed in boxing, cycling, volleyball and other sports as well. It is a healthy path for the youth to take and for the country to progress towards, he adds.
Maqbool hopes that Prime Minister Imran Khan will promote sports in the country during his tenure as he himself has made Pakistan proud as a renowned cricketer.