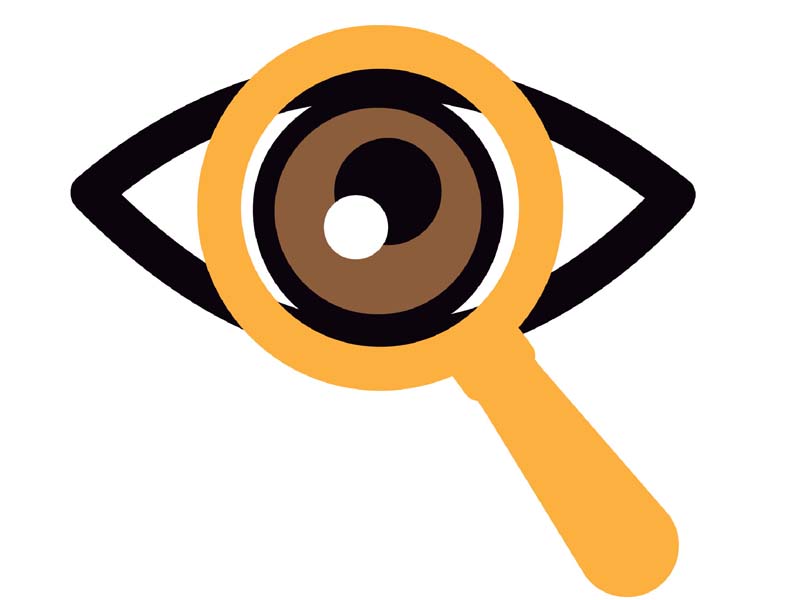 ---
MULTAN:

Glaucoma is the second biggest cause of blindness after diabetes. It can be slowed down but not reversed, says Dr Hassan Jafri, head of the ophthalmology department at Bakhtawar Amin Medical and Dental College. Approximately one million people in the country suffer from this disease, he says.

World Glaucoma Week, which is observed from March 10 to March 16, has brought attention to a disease which is common among those older than 40. Glaucoma, colloquially known as kaala pani and kaala motiya, damages the patient's optic nerve which is responsible for transmitting images from the eye to the brain. As a result of the disease, an individual's vision is severely affected, ultimately leading to blindness.

Syeda Nasreen's life changed when in 2006, at the age of 53, she was diagnosed with glaucoma. At the time she only had 25% of her vision which led doctors to incorrectly diagnose her with a cataract.

However, it slowly became apparent that Nasreen had glaucoma. "I have become handicapped because of this disease," says Nasreen, now 65-years-old.  My son has been taking care of me for the last 13 years. I can neither see nor walk, she explains. My last resort is getting surgery but that is only possible if someone is willing to donate their eyes, she adds.

The disease is common in rural areas where there is a lack of awareness about the disease. Similarly, 74-year-old Muhammad Ali, a resident of Alipur district, went blind 20 years ago after he was incorrectly diagnosed with a cataract. His daughter Afsheen says that doctors incorrectly operated on her father which caused him to lose his eyesight.

Jafri says that glaucoma is typically diagnosed very late. Patients usually get to know during the very last stage, he explains.

"Common symptoms include pain in the eye, headaches, nausea, blurred vision and frequent changes in refraction," he states. Chances of glaucoma increase after an individual turns 40. Around 90% of all cases of glaucoma are because of genetics or family history, he adds.

He suggests that those with a history of glaucoma get themselves examined regularly after turning 40. After being diagnosed with the disease, patients must take care not to change their medicines and should visit the doctor once a month for a routine check-up, he says.

With advanced eye tests, glaucoma can be diagnosed at relatively early stages. Many patients remain oblivious because their central vision remains intact while their peripheral vision starts decreasing. During the very last stage of the disease, the retina is damaged.

"The process can be slowed with medicines. The last resort is surgery however, that depends on the availability of an organ donor," he reveals.

Nasir Mehmood Sheikh from Care and Cure, a non-government organisation, has been conducting awareness seminars in rural areas to create awareness about the disease. Such awareness campaigns are needed in rural areas where glaucoma patients go blind and become handicapped.

We also invite various doctors to these seminars to give guidance to those who may be suffering from the disease, he says.


COMMENTS
Comments are moderated and generally will be posted if they are on-topic and not abusive.
For more information, please see our Comments FAQ