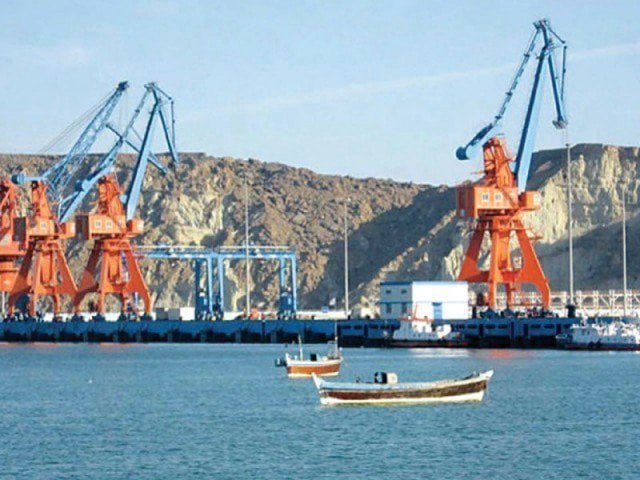 ---
KARACHI: Foreign investment in different sectors of Pakistan's economy slowed down by 23% to $1.62 billion in first eight months (Jul-Feb) of the current fiscal year 2018-19 following completion of several early harvest projects of the China-Pakistan Economic Corridor (CPEC).

"A shift in government's policy towards attracting new foreign investment in export and import substitution sectors rather than continuing to welcome capital injection into import-dependent sectors caused the slowdown in foreign investment in the country," an analyst commented while talking to The Express Tribune.

According to him, the economic slowdown and lack of clarity whether Pakistan will agree on a bailout from the International Monetary Fund (IMF) also contributed to the decline in foreign investment.

FDI continues to fall in Pakistan

Despite a notable drop in cumulative investment from China, the all-season friend still remained the largest foreign investor in Pakistan in Jul-Feb FY19. On the other hand, construction and power sectors emerged as the top two sectors in terms of drawing foreign investment.




Foreign direct investment (FDI) stood at $2.09 billion in the corresponding eight months of the previous fiscal year, the State Bank of Pakistan (SBP) reported on Friday.

"China has completed several early harvest projects in areas of infrastructure and electricity production in Pakistan under CPEC, which has caused a slowdown in foreign investment inflows," Arif Habib Limited Head of Research Samiullah Tariq said. "Pakistan is expected to utilise most of the local resources for hydroelectric power projects in the second phase of CPEC."

FDI inflows at 5-month high with China leading the pack

Additional causes which forced foreign investors to keep new projects on hold in Pakistan were prolonged political uncertainty, economic slowdown in the country and around the world and delay in finalising an IMF bailout programme, Tariq said.

He also pointed out that a sharp shift in government's policy towards attracting new foreign investment mostly in export and import substitution sectors also squeezed the flow of foreign investment.

Sector-wise investment

The construction sector (mostly buildings and apartments) attracted the largest investment of $348 million in Jul-Feb FY19, but it was 26% lower than $472.4 million in the same period of previous year.

The power sector got the second largest inflow of $236.8 million, which was 67% lower than $714.9 million in the same period of last year.

In the last fiscal year, the power sector had attracted the largest foreign investment, followed by the construction sector. The drop this year could be attributed to completion of several power projects under CPEC.

The financial sector received $234.6 million in foreign investment in Jul-Feb FY19 compared to $329.1 million in the corresponding period of last year.

The communications industry saw divestment of $136.5 million compared to divestment of $15.5 million last year.

Country-wise investment

China invested a net $899.6 million in Jul-Feb FY19, which constituted over 55% of the total FDI during the period. It was, however, 32% lower than the investment of $1.32 billion by China in the same period of previous year, the central bank reported.

The United Kingdom remained the second largest foreign investor on the back of injection of a net $141.4 million. It was, however, 36% lower than $221.8 million in the same period of last year.

Japan ranked third with net investment of $78 million, which was more than double the $36.9 million injected in the corresponding period of last year.

Malaysia, which was the third largest investor last year with injection of $139.6 million, invested only $20.3 million in first eight months of FY19.

Malta withdrew $93.3 million against no investment or divestment last year. Norway, which withdrew the largest amount of $114.7 million in Jul-Feb FY18, appeared as a net investor of $1.2 million this year.

Breakdown of the figure suggested it invested $111.2 million and divested $110 million during the period under review.

Published in The Express Tribune, March 16th, 2019.

Like Business on Facebook, follow @TribuneBiz on Twitter to stay informed and join in the conversation.
COMMENTS (1)
Comments are moderated and generally will be posted if they are on-topic and not abusive.
For more information, please see our Comments FAQ