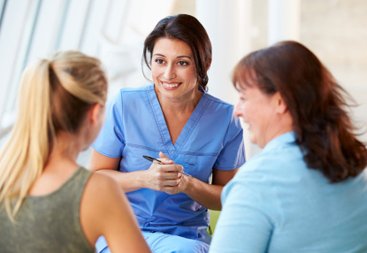 ---
Studies suggest one only has about seven seconds to leave good first impression on another.  This is especially stressful who have a lot to say but are shy or simply have trouble expressing it. If that sounds like you, then don't fret. As compiled from Influencive.com, here are some tips on how you can leave a good first impression on someone, seven minutes or no seven minutes.

Be yourself

Simply put, there is really nothing better than being yourself. Those who truly have accepted themselves as they are shine with confidence and are comfortable even when they're the center of attention. Not to mention, a good first impression is easily achieved when you are not pretending because then you don't have to keep your guards up.

Body language

Body language can say a lot about how a person is feeling at a certain time; whether they are really interested in the conversation or not. For instance, eye contact is something that can show whether you are paying attention or not.




Posture is important as well: shoulders hunched forward aren't going to make another think you've got it together. Gentle smiles can go a long way too. People who smile at others are perceived as good natured and tend to fare better on the first impressions scale.

Don't be self-absorbed

You've broken the ice and are now chatting with the person you just met. Even though the first few seconds are just seconds, they are important and there is a lot of space for things to go wrong. One of these is that you could be talking about yourself too much. We've all been there… With the right audience, it is easy to get carried away but it's important to ask the other person about them too. It will show said person that you care about them are interested to know more.

Find common ground




It is not easy to start a conversation out of thin air. It often happens that after the initial introduction, which generally includes exchanging names, educational or work details, people run out of things to talk about. Therefore, it's advisable to try and find out more about the person and spark a topic on some of the info they reveal. For example, if you know where your acquaintance is from, you can ask questions about it.

Give more than expected




This is particularly useful to people who work closely with clients. The best way to leave a great first impression is to include something pleasant and unexpected when making them an offer. They will surely appreciate the kind gesture and come back again.

Match the occasion

Let's say you are going to an art exhibition you don't know much about. You still want or have to go for networking purposes if nothing else and leave positive impression. In this situation, you should inform yourself about the artist, their work, similar events that are happening in the city or past shows of this kind beforehand. With this much knowledge, leaving a good impression is guaranteed.

Have something to add to the story? Share it in the comments below.