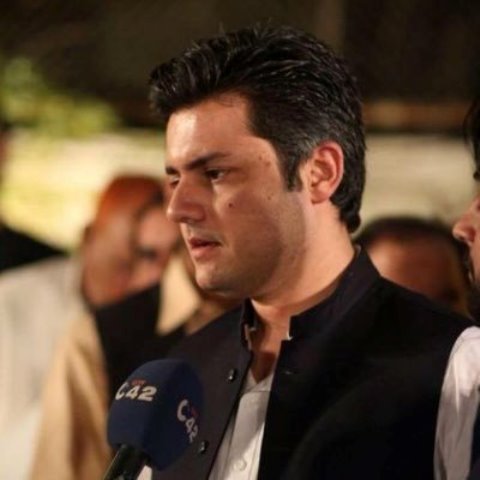 ---
ISLAMABAD: Minister of State for Revenue Hammad Azhar has admitted the country has seen a rise in inflation up to three per cent during the current Pakistan Tehreek-e-Insaf regime.

The state minister expressed these thoughts in a press conference in Islamabad while giving a briefing on the 200-day performance of the PTI government.

"Pakistan is still classified in the greylist but we will soon come out of it," hoped Azhar, adding the previous governments have left the economy in an enormous deficit.

He also added the current government has put the least burden of hikes in gas and electricity prices on low-income households and assured action will be taken against anyone who engages in electricity theft.

He said the current government had to confront many challenges when it assumed charge as the fiscal deficit was on a historic peak of Rs2,300 billion while foreign exchange reserves were extremely low.

"The Pakistan Muslim League-Nawaz (PML-N) should speak truth before the public," said Azhar adding the PTI government had saved the country from bankruptcy by taking effective measures.

Notices to 1.2m taxpayers not a good step: Hammad Azhar

He said Prime Minister Imran Khan had several successful international visits adding regulatory duties imposed on the rich in the finance bill are reflecting in the form of reduced imports.

The state minister further added the second supplementary finance bill was brought after consultation of the stakeholders, maintaining the government was introducing reforms in FBR.

He added it is due to reforms trade deficit was reduced by 17 per cent while foreign remittances increased by 11 per cent. Admitting inflation rose by 3 per cent during the PTI-led government, Azhar said prices hiked due to increased dollar prices.

"We have increased the rates of electricity and gas but a lower burden has been put on low-income households," he maintained adding negotiations with IMF are being held and we are now having better deliberations than before.

"We have got some progress on FATF as implementation on NAP is being expedited," he informed adding the FATF has admitted that a lot has been seen during the past six months and we hope we will soon come out the greylist soon.

He further claimed if the FBR does not deliver to expectations, the government will be obliged to take an extreme measure. He also warned anyone engaging in electricity theft will see action adding the prime minister has set up a committee to address overbilling.