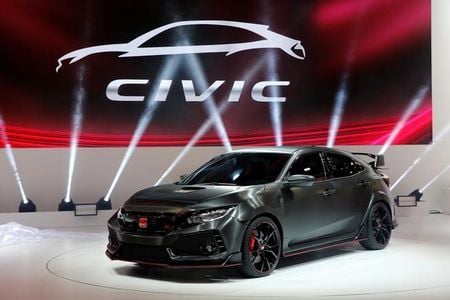 ---
KARACHI: Following Indus Motor, Honda Atlas Cars has also hiked prices of its Civic variants by around 11.5% to pass on the impact of recently introduced federal excise duty (FED) on cars of over 1700cc capacity, coupled with rupee depreciation.

Moreover, Pak Suzuki Motors has announced to pass on the impact of increased registration charges to non-tax filers on all new cars.

"Yes, we have increased prices," Honda Atlas Cars (Pakistan) Limited Chief Financial Officer Ahmad Umair Wajid confirmed to The Express Tribune on Wednesday.

"We have changed prices of our Civic variants in 1800cc category only…due to imposition of 10% FED," he said.

A notification sent from Honda to its dealers read "as per the second amendment of Finance Supplementary Bill 2019, the government of Pakistan has announced the implementation of federal excise duty at 10% on locally manufactured cars and SUVs of above 1,700 cc capacity."

"With the FED implementation and passing a part of Forex (rupee depreciation against the US dollar and other major world currencies)", the new retail prices come into effect from March 11, 2019, it stated.

According to the notification, the price of Civic 1.8L VTI CVT variant has been increased by 11.56%, or Rs325,000, to Rs3.13 million and the price of Civic 1.8L VT SR CVT variant has been elevated by 11.49%, or Rs340,000, to Rs3.29 million. Honda does not produce cars in 1,700cc category in Pakistan, nor does it manufacture cars of above 1,800cc capacity and its Civic variants possess 1,798cc engine capacity in actual, Wajid said.

"Almost 40% of our sales are in the 1,800cc Civic variants," he said.

Earlier on Monday, Indus Motor announced to swell prices of its Corolla and Fortuner variants to adjust the impact of 10% FED.

Around 24% of Indus Motor sales are in 1,700cc and above category, it was learnt.

The recently introduced FED does not impact Pak Suzuki Motor Company's sales, as it does not produce cars of above 1,700cc locally.

However, Suzuki has directed its dealers to factor-in the impact of increased car registration charges in prices for non-tax filers.

Accordingly, the company has issued a new retail selling list mentioning different tax charges for tax-filers and non-filers on account of car registration on all the locally-produced new cars.

"No, we have not raised prices," Pak Suzuki Motor Company spokesman Shafiq Ahmad Shaikh stated.

The government has recently announced the increase of car registration charges for non-tax filers. "We have just communicated this to our dealers," he said.

"We are not beneficiaries of higher registration fee to be charged from non-tax filers," he clarified. "This (registration fee) is not related to us. The government is collecting the tax," The registration fee on cars of the capacity from 800 to 1,600cc vary between Rs7,500 to Rs50,000 for tax-filers and Rs15,000 to Rs150,000 for non-filers. The charges rise further for engines having capacity above 1,600cc for both filers and non-filers.

The government introduced 10% FED and hiked registration fee, following which it lifted the ban on purchase of a new car by non-tax filers through the finance bill 2019 last week. The previous federal government had imposed the ban with effect from July 1, 2018. The ban has impacted industry sales and lowered tax collection for the government as well. 

Published in The Express Tribune, March 14th, 2019.

Like Business on Facebook, follow @TribuneBiz on Twitter to stay informed and join in the conversation.
COMMENTS
Comments are moderated and generally will be posted if they are on-topic and not abusive.
For more information, please see our Comments FAQ