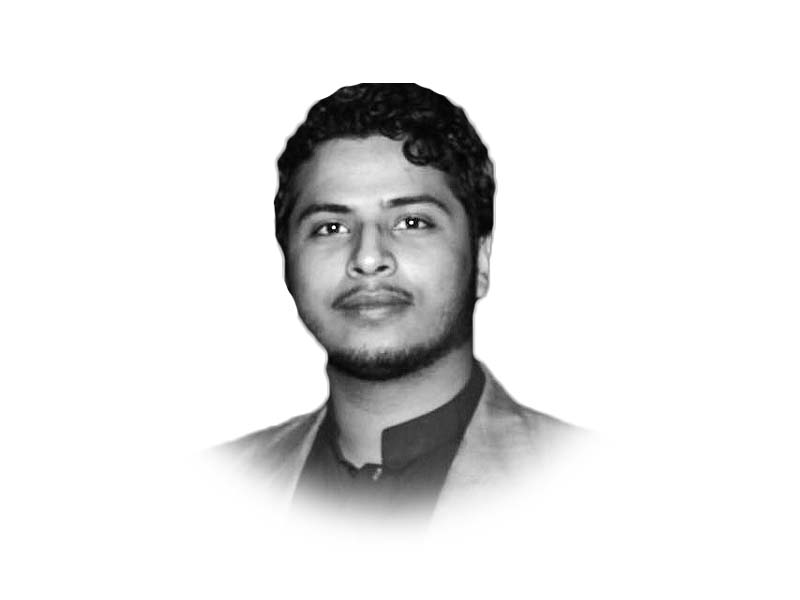 ---
If war had a new front, it will ultimately be in the arena of information technology. This is one of the oft-repeated statements that can be heard in the corridors of policy initiatives. Truly the burgeoning advances in information technology, media and mass politicisation have opened up new possibilities of conducting conflict; however, the most important aspect of any new conflict will rest on the ability of this technology to present any such conflict with a touch of theatrics.

The current crisis between Pakistan and India can be cited as the primary example in this type of war. The hounding of Indian media and the gall of Indian celebrities on social media depicted the tendency of these actors to highlight their garrulousness. The impact of social media with its perceptions of top trends and viral videos also cements the facts that any new conflict will have another extension, a certain theatrical quality.

Propaganda has long been cited as a tool of warfare and an extension of conflict. In history this was first started by the Nazi regime and their vehement usage of movies. The German extremism was shaped in shared experience of its audience and portrayed the negativities of others. The alien nature of other Forces and the supremacy of the Aryan ideology were cornerstones of the characters of the new 'hero' of Germany. The promotions and premieres of these movies were the main pillars of the German propaganda machinery. This built the use of movies as a tool for achieving national interest.

The parameters of conflict in current times have taken on a certain theatricality that did not exist before. In new conflicts, it has become pertinent to involve people and common masses for an aim that has military connotations. Although military arm-wrestling has been often taken as an instrument for political gains. Social media has involved every person of a locale into war-fighting mode. This has become possible only because of the amount of emotional charge and dramatic flavour that any conflict transpires in the inhabitants of a region. It was a central theme in movies in Hollywood during the war on terror, which increased and defined the bias against Muslims and Islamophobia. It is currently employed by Bollywood in its war dramas, too. The only problem is that India is a much populous and overly emotional country. It may become a problem that in the quest for drama, a mishap would happen that will make living in the region a nightmare.

Propaganda fails in two aspects in current environments of conflict. One is that propaganda is primarily used as a preparatory tool for conflict. It enhances and focuses on the measures that incite or aggrandise emotions before the start of any conflict whereas a thespian undertone to any conflict can be produced at any time of the crisis. The second of these aspects is the immature sensibilities of the masses that are based on raw emotions and which can be easily manipulated. Propaganda as a tool only aims to create fervour and support but this form of mass projection of any singular strand of thought yields very strong results which portray the debauchery and brutality of human side. This desensitises the masses to destroy all those things which are otherwise deemed sacrosanct.

Contemporary times involve not only the traditional media but also the social media apparatuses offering greater connectivity and greater access to information; this also presents an overwhelming opportunity to shape any narrative and any generality through the use of new modes of media. A staggering amount of new technologies belie the very nature of truth. In any situation of conflict, such lies may mould and shape a truth that easily suits a set narrative. The danger is that if any such truth will promote an extremist narrative or a hawkish fervour, there will be a larger margin for mistake or miscalculation that can produce disastrous results for not just a region but whole of the world.

Published in The Express Tribune, March 14th, 2019.

Like Opinion & Editorial on Facebook, follow @ETOpEd on Twitter to receive all updates on all our daily pieces.
COMMENTS
Comments are moderated and generally will be posted if they are on-topic and not abusive.
For more information, please see our Comments FAQ