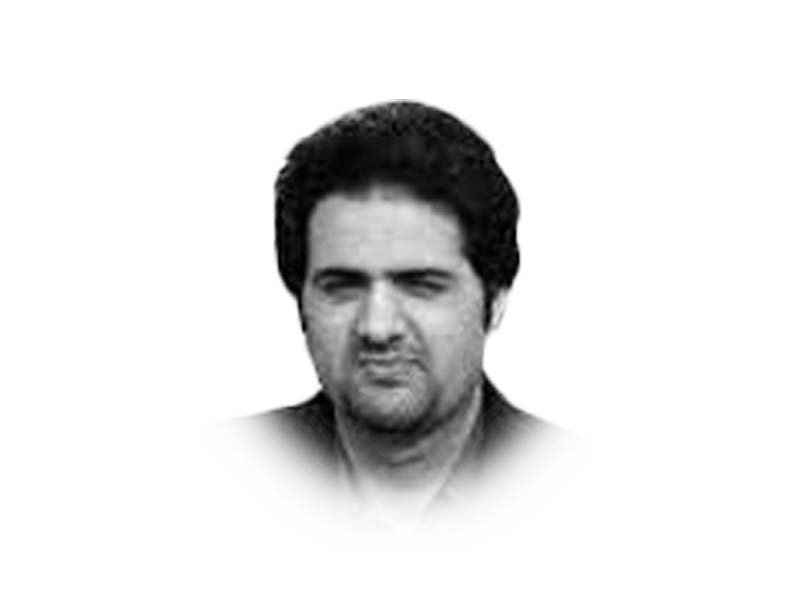 ---
Drug lords, militants and other high value targets (HVTs) share some patterns of life and death. They spend their final years in total isolation aided by loyal servants. Mullah Omar's life in the end was no different. But the most interesting part of his hideout was that unlike Bin Laden or any other HVT, his final hideout was a walking distance from an American base which was on an aggressive manhunt to catch him. The revelation is the work of a Dutch journalist, Bette Dam, who worked for five years on the biography Searching for an Enemy. It was published in Dutch last month and a summary of those findings have been published in English by Zomia think-tank.

Bette Dam travelled to remote parts of Afghanistan controlled by the Taliban, interviewing Afghan officials and some of the most senior surviving Taliban members. The man she interviewed in detail in a Kabul safe house for her book was Jabbar Omari, the man who protected, fed and hid Mullah Omar. Omari had been a provincial governor when the Taliban ruled Afghanistan but acted mainly as a kind of valet and bodyguard to Omar after the US invaded Afghanistan. A secret room, a Nokia mobile phone for recording, and BBC's Pashto-language news broadcast is what Mullah Omar's life in hiding revolved around.

The US soldiers on patrol twice came very close to Omar. Once, Omar was in the courtyard and US troops passed near the house but didn't enter it. The second time, they entered the house but didn't discover the secret room built for Omar.

The news of Omar's death previously had made headlines. When peace talks with the Taliban were happening in Murree back in 2015, news of his death in Karachi was leaked, which we now know was fake. But it was leaked to derail the peace talks at the time because that is not what the Obama administration was passionate about. It also served the purpose of raising the accusing finger at Pakistan; that it harbours terrorists. At that time, the Washington insiders, India and Afghan government endorsed it because it served the narrative that benefited them. Amrullah Saleh, a former spy chief of Afghanistan, had endorsed the authenticity of the leak as if it was some divine word. Saleh labels this news report as a "manipulative piece of propaganda". Afghan President's spokesman Haroon Chakhansuri said, "We have sufficient evidence which shows he lived and died in Pakistan."

These denials are hardly a surprise. Mullah Omar, the leader of the Taliban, was at a walking distance from US Forward Operating Base (FOB) Lagman and later just three miles from another FOB Wolverine. They say it is quite at the center of the storm. The revelation that Mullah Omar went undetected under the watchful eyes of the intelligence and armies of US and Afghanistan not only invalidates their claims but also puts a huge question mark on their competence and intentions. They would choose to deny facts as long as Pakistan can be scapegoated. The No-he-wasn't-there claim was labeled as a conspiracy-theory love of Pakistanis when it was applied to Bin Laden in Abbottabad.

According to the Taliban, Omar "never visited Pakistan or other country for a single day. He passed away because he refused treatment in another country for a curable disease. [The] report published in this regard is correct". Most importantly, it vindicates the Pakistani argument that it's the soil of Afghanistan, not Pakistan, that harbours terrorists with their Indian backers. Similarly, it establishes and furthers the idea that Pakistan is not a part of the problem but a part of the solution in Afghanistan because it doesn't harbour terrorists and is currently helping the US bring peace to Afghanistan — an eventuality strongly opposed by India. 

Published in The Express Tribune, March 14th, 2019.

Like Opinion & Editorial on Facebook, follow @ETOpEd on Twitter to receive all updates on all our daily pieces.