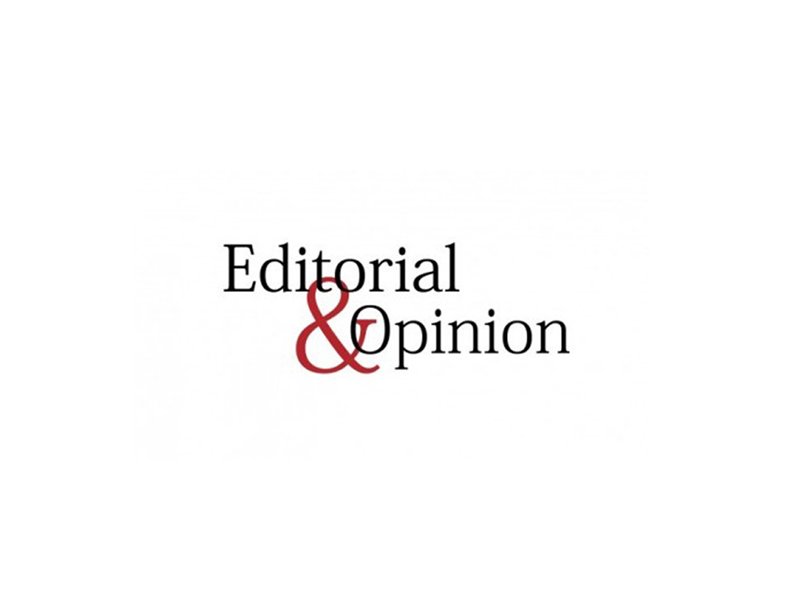 ---
An opinion piece by The New York Times published on March 7 warned that the most likely trigger for a nuclear exchange could be the conflict between India and Pakistan instead of North Korea and its adversaries. The opinion states that after the dogfight between these two countries last week, situation has escalated into a dangerous territory. The article suggests that international pressure and involvement of Kashmiri people is important for any long-term peace solution between India and Pakistan. This is important to avert the threat of nuclear exchange in the region.

While hosting the talk on the subject, "Peace for South Asia" at Cornell some days ago, I came across some interesting figures. India and Pakistan alone represent 1.5 billion people or one-fifth of the world's population. According to a 2018 UNDP report, 64 per cent of Pakistan's population is under 30. India, also, has the largest youth population in the world with an estimated 50 per cent of the people below 25 and 65 per cent below the age of 35.

The disengagement between Indian and Pakistani youth speaks volumes since they are instrumental in electing leaders as well as shaping the discourse on India-Pakistan dialogue and peace process.

Many argue that the election outcomes in democracies like India and Pakistan are largely influenced by economic policies, which target the emerging middle class or the youth of the two economies. These arguments are amplified by 'non-economic' aspects that reinforce our belief that peaceful co-existence is mutually exclusive to economic progress; the existence of terrorism and hyper-nationalism; warmongering media and the power of right wing; existence of border tensions and violation of human rights; disproportionate use of force in occupied Kashmir and Indian involvement in Pakistan; international cricket and charged-up border ceremonies. One way to address this issue is by re-defining peaceful co-existence and economic progress as 'shared'. This means trying to reshape the popular discourse on both sides.

Having a population of 1.5 billion people combined, interaction between people on both sides is important. The age of social media has opened up new possibilities of dialogue between individuals and masses which were unimaginable before. Palwama has told us how this powerful tool can help create collective dialogue between masses. If used productively, the possibility of people-to-people dialogue can shift the focal point towards shared prosperity and against violence. The cricket-crazy region needs more interaction between people from this generation. It is not possible for Imran Khan or his government to change this narrative alone although he has been involved in cricket diplomacy and has fans on both sides. Nor can we expect much from the Modi's government.

Instead of citing hatred under the umbrella of hyper-nationalism, we need to emphasise on empathy and humanity. Despite a divorce, India and Pakistan need a respectful relationship. Not only because the two nations share a two thousand miles long border but because tensions between the two nations can result in consequences unimaginable for this Earth.

To avert the threat of nuclear exchange for now and for forever, international bodies, human rights, environmental groups and other states have a collective incentive to ensure that peace process and dialogue take place between two countries. Instead, of having a self-centered role that favours India due to its importance in the world economy, the world needs a more pragmatic response to fulfil the vacuum of a collective agent necessary for long term peace. This can take shape of sanctions as well as treaties that can incentivise both sides to resolve issues on the table via talks instead of aggression. Global consensus plays a pivotal role in legitimising the peace process and the people-to-people dialogue between two countries. Most of the interaction between the youth of both countries takes place outside the two countries which is minimal to say the least. Instead of waiting for the two governments to interact, the global involvement, too, can change the 'game' by changing the way people-to-people interaction takes place outside the two countries.

Published in The Express Tribune, March 13th, 2019.

Like Opinion & Editorial on Facebook, follow @ETOpEd on Twitter to receive all updates on all our daily pieces.
COMMENTS
Comments are moderated and generally will be posted if they are on-topic and not abusive.
For more information, please see our Comments FAQ