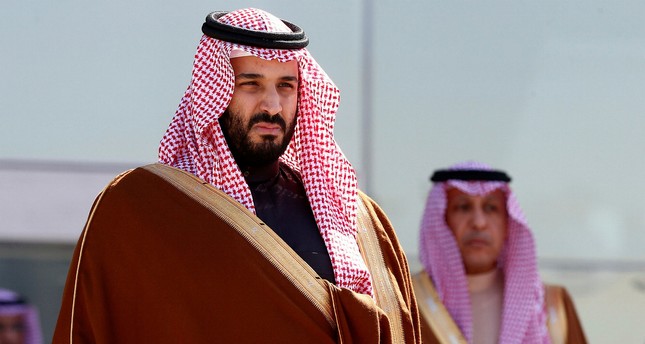 ---
Saudi Arabia is gradually expanding its influence in South Asia not just with deals worth billions of dollars, but also through offering mediation between Pakistan and India in the wake of the recent escalation between the two nuclear rivals. Since February 17, Saudi Arabia has one way or the other tried to defuse tensions between Pakistan and India, whether during the Crown Prince's visit to Islamabad and Delhi or through persistent engagement of Saudi Minister of State for Foreign Affairs Adel al Jubeir with Indian and Pakistani leadership.

On March 7, Adel al Jubeir visited Pakistan on the directives of Crown Prince Muhammad Bin Salman and met highest civil and military leadership. Four days later, on March 11, he visited India and met Indian External Affairs Minister Sushma Swaraj. This is his third meeting with the Indian FM in over a fortnight to dial down tensions between the two nuclear rivals. Pakistan accepted the kingdom's mediatory offers. Adel al Jubeir seems to carry an important message from Pakistan to India. Though, India has deliberately kept his visit low profile, it carries substantial significance due to Adel al Jubeir's meetings with Pakistani officials. Riyadh wishes for resumption of the 'comprehensive dialogue' between Islamabad and New Delhi, which seems difficult before Indian elections. However, positive signalling and better communication through mediators like Saudi Arabia can play a role in de-escalation. Perhaps, this is why FM Qureshi is hopeful that there will be no further escalation between Pakistan and India.

Saudi Arabia has a long history of rendering its good offices for mediation. It has often tried to position itself as a mediator in various Middle Eastern protracted conflicts. Riyadh has played a pivotal role as mediator in Bahrain-Qatar dispute over Hawar Island, Arab-Israel conflict, intra-Palestine conflict and Lebanon's conflict. Interestingly, none of the conflicts has ever been resolved by the kingdom, but it has often successfully defused escalation between the parties and improved its fanfare within the region during the process. It also provided Riyadh a substantial leverage within the internal affairs of these states, which is important to counter Iranian influence. It seems Riyadh is applying the same policy in South Asia. Riyadh's mediation will not guarantee resolution of outstanding disputes between New Delhi and Islamabad, but the addition of another power broker that can use its offices during the escalation between two arch rivals.

Historically, the kingdom took sides in South Asian conflicts clearly siding with Islamabad. Financial, political and diplomatic support of Riyadh during 1965 and 1971 wars is a clear manifestation of Riyadh's pro-Islamabad policies. King Faisal was generous enough to provide 75 warplanes to Pakistan and termed Indian aggression in East Pakistan as "treacherous". However, a shift is visible in Riyadh's policy towards South Asia, where it has assumed the mediatory role rather than taking sides. Apart from the deepening political, security and economic interests with India, Pakistan's policy of 'neutrality' in intra-Arab conflicts and Islamabad's repeated offers of mediation between Saudi Arabia and Yemen might have become reasons for the current shift in Riyadh's policy towards South Asia. Furthermore, there is an understanding within Saudi Arabia that Iran often navigated in South Asian affairs through its desire to mediate between Pakistan and India. Riyadh wants to curtail Tehran's influence through actively displaying itself as mediator and peace broker in the region.

To conclude, a successful mediation requires a strong ability of the mediator to ensure timely implementation of actions that can calm tensions between the warring parties. Indeed, the kingdom enjoys this leverage in case of Pakistan; however, India seems to be reluctant to provide Riyadh this leverage due to its domestic political compulsions and its age-old stance of resolution of the dispute through bilateral means. Yet it is a significant development for the region as apart from three superpowers, namely the US, Russia and China, the kingdom has emerged as an eager candidate of mediation between Pakistan and India.

Published in The Express Tribune, March 13th, 2019.

Like Opinion & Editorial on Facebook, follow @ETOpEd on Twitter to receive all updates on all our daily pieces.