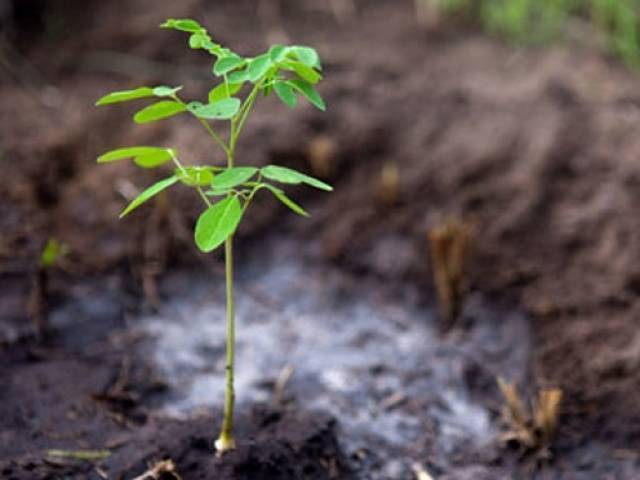 ---
LAHORE: The second phase of the Plant for Punjab Campaign started at the Lahore Safari Zoo on Monday. Under the drive, around 2 million saplings will be planted by June of 2018.

A number of prominent figures and students from various schools took part in the campaign.

Under the Green Pakistan Programme, the Punjab government has set a target of planting 150 million saplings in the province. As many as 12 million saplings will be planted during the spring season. The Punjab Forestry Department has planted more than 50 million saplings in nurseries.

Punjab Forest Department Deputy Director Mohammad Saleem said public support is needed to make the tree plantation campaign successful. He added that government institutions and other organisations would also have to work together for this national cause.

He maintained that working to prevent environmental pollution was a service to humanity. "It is very important to plant trees to control increasing environmental problems. Trees are being planted in every area, according to the land and its weather."

Saleem said the aim of this tree plantation campaign was to encourage people to plant maximum saplings. He urged them to consider it their national responsibility and participate in the drive. "We have set up 244 points in different cities of Punjab, including Lahore, from where citizens can get saplings."

In Punjab, urban forestry is being introduced for the first time and under this policy, it will be mandatory to plant trees in open areas of houses, private buildings and plazas, said Saleem. An owner of 12 acres land in the pre-urban area would be bound to cultivate trees, plants, and saplings on 11 acres of the property, he added.

He said housing schemes would be bound to plant trees and saplings on three percent area of their lands. "The saplings would also be planted in different parts and roofs of the big buildings," he added.

Some students of private schools, who were busy planting trees at the Safari Zoo, said that they were pleased with the activity. "The plantation of trees is not only necessary for a healthy environment, but it is also a good deed," said a student named Muzna Asif.