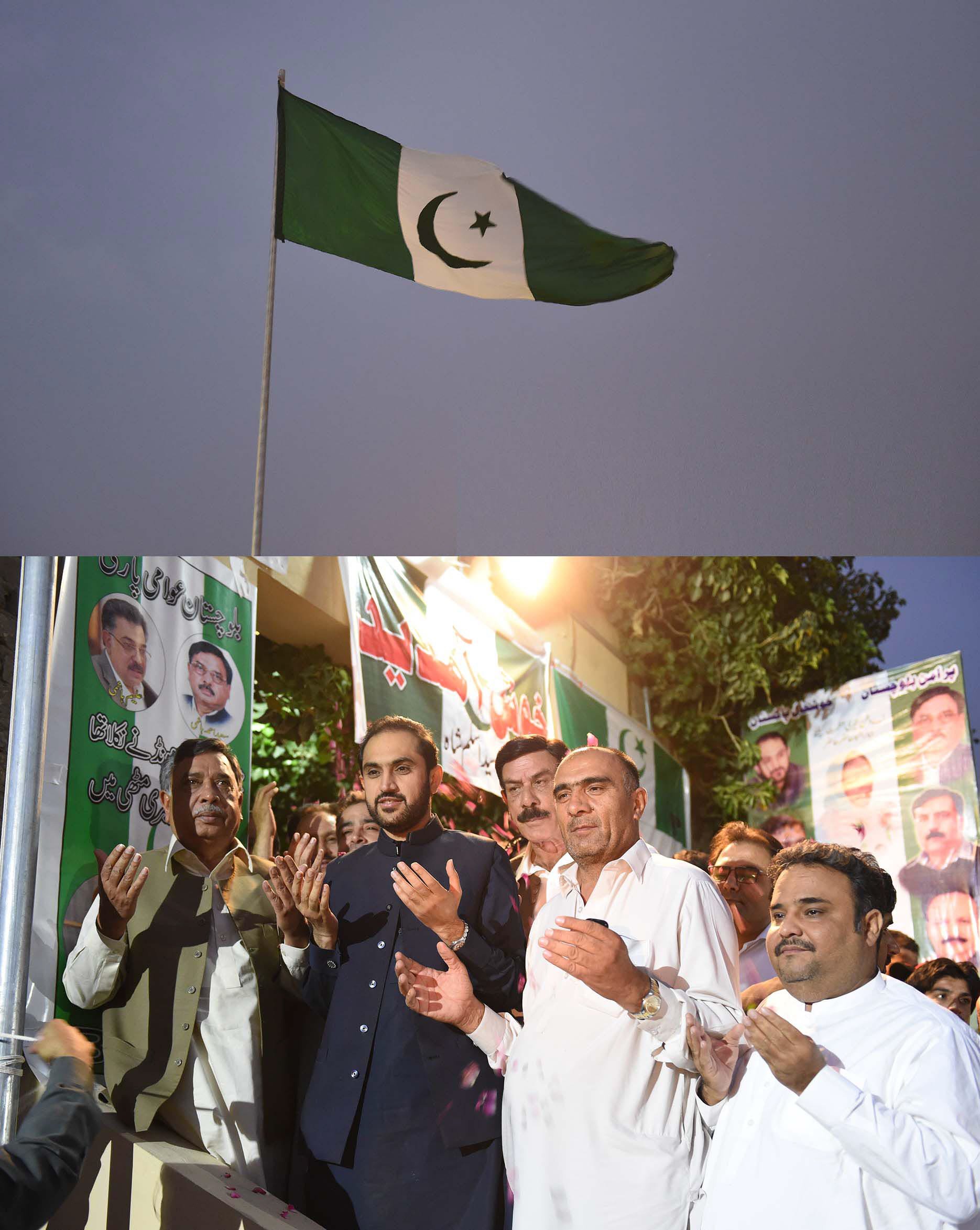 ---
QUETTA: Opposition members on Monday criticised 'the selected government' for failing to address the people's issues and meddling in their constituencies.

Leader of the Opposition in Balochistan Assembly Malik Sikandar Advocate, Nawab Aslam Raisani, Malik Naseer Shahwani, Nasrullay Zeeray, Asghar Khan Tareen, Ahmed Nawaz Baloch, Abdul Wahid Siddiqui and Akhtar Hussain Langove while addressing a joint news conference accused the provincial government of ignoring opposition parties in provincial affairs.

"In the last nine assembly sessions, opposition parties have tabled people friendly suggestions but even after a passage of more than six months the government has failed to make any progress on Public Sector Development Fund (PSDP)," said the opposition leader warning that lapse of PSDP funds would be harmful for the people of Balochistan.

He further added that despite its tall claims, the Balochistan Awami Party (BAP) government has miserably failed in the development of education, health and water sectors as people are forced to walk miles for access to clean drinking water.

"We tabled a resolution regarding water issues in District Bhaag but the BAP-led government didn't take it seriously," added Sikander while demanding an inquiry into illicit appointments in education and health departments.

The opposition leader further lamented that despite holding 12 hours long cabinet meetings they have paralysed government machinery in Balochistan thus we have decided to launch a series of protest inside and outside the assembly against non-serious provincial government.

Replying to a query regarding any attempt of no-confidence motion against Chief Minister Jam Kamal, the opposition leader said, we would go for no-confidence move following province's circumstances.

Slamming the Pakistan Tehreek-e-Insaf (PTI) federal government former chief minister Nawab Aslam Raisani said we have been demanding democratic powers should be allowed to run the country

Talking on the performance of the provincial government, Raisani said wrongdoings of current government should be questioned and "I am ready to answer what I did being the CM from 2008 to 2013."

"Unfortunately the ruling party has been appointing its defeated candidates on province's top positions therefore the nepotism of provincial government should be ended." He added, 'selected governments' in the past were fond of exploiting rights of small provinces but now political leadership and the masses of Punjab are being suppressed by establishment.


COMMENTS
Comments are moderated and generally will be posted if they are on-topic and not abusive.
For more information, please see our Comments FAQ