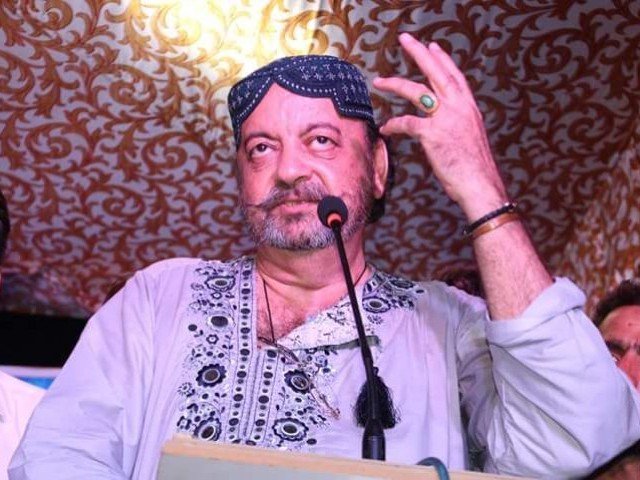 ---
KARACHI: An accountability court extended the physical remand on Monday of Sindh Assembly Speaker Agha Siraj Durrani till March 21 in the case of owning assets beyond income. Durrani was presented in the accountability court on the expiry of his remand.

The National Accountability Bureau (NAB) prosecutor maintained that they got mere two days to conduct the investigation. He said that the accused left for assembly sessions after breakfast every day and though he spends less time at the custody centre of NAB, yet claims of torture.

The court was also informed that it has been learnt that Durrani has property in Abbotabad which is worth Rs27 million while its value was shown at Rs4m. A bungalow in DHA worth Rs40m has come to the fore along with 10 branded watches, each costing millions of rupees. Foreign currency and gold has also been found. The prosecutor maintained that many revelations have been made and further investigation is required in order to achieve the complete picture. The NAB requested for an additional 15-day remand.

Durrani's lawyer Amir Naqvi in his arguments said that the legal requirements of arrest were not fulfilled by NAB and his client had been kept in a room where there was no electricity.  Naqvi said that NAB should have thought beforehand about the arrest of the accused. "All the details of the accused's properties are with the Election Commission of Pakistan (ECP) and the Federal Board of Revenue (FBR). Were these details matched with the other information," asked Naqvi.

The NAB prosecutor maintained that evidence of more assets than properties have been found. Durrani has shown earnings of Rs84m from 1985 till today. The NAB prosecutor asked for a chance to present the details.

Naqvi replied that the arrest should be made when details are presented and asked that the accused be released for now. The NAB prosecutor responded that so far more than Rs360m of assets have been found and a reference will be filed when the investigation is completed. He also said that NAB cannot be stopped from investigation and if there were any issues then NAB should be informed directly instead of hurling false accusations.

During a heated debate that ignited between NAB prosecutor and Naqvi, Naqvi said that NAB functions on 'maybes' and does not have the memo of arrest. He also termed NAB's performance "regrettable". Naqvi further stated that NAB does not even have the permission letter to arrest Durrani.

Naqvi appealed to the court that it be noted that NAB officials failed to present the related documents. He maintained that if the papers were taken home, they will be changed. Furthermore, the raid was carried out in the absence of the accused and no lady searcher was present while the police was unaware of the raid. Naqvi questioned that if arrests were to be made on mere speculations. "Even a suicide bomber has rights if arrested while the reason for my client's arrest is not being revealed." All the details were presented on call-up notice.

Naqvi also pointed out that the search warrant was shown as an arrest warrant and though the investigation officer's name was Ali Ahmed Siddiqui, the arrest was made by Asif Raza.

NAB investigation officer informed the court that Ali Ahmed Siddiqui was also in their team, upon which the court inquired as to why the investigation officer's name was written wrongly on the paper.

Durrani in his statement said that he was not allowed to sleep since day one and he was not alone as there were eight other people. The investigation officer informed that the fans in the centre were out of order and so they were in one room but an air-conditioner has now been installed and there will be no complaints from now on.

NAB granted eight-day physical remand of Agha Siraj Durrani

Durrani further mentioned that the NAB officers remained in his house for eight hours and took away everything. He claimed that this attitude was witnessed only under martial law and alleged that his family was harassed and phones were being tapped. He said that he was not a terrorist who would run away.

Naqvi, continuing his arguments, said that NAB officials did not reply to these allegations despite a court's notice. He asked the court to summon Ali Ahmed Siddiqui and Asif Raza, who made the arrest, for clarification.

The court extended Durrani's physical remand till March 21 and asked for the progress report to be submitted the same day.

Published in The Express Tribune, March 12th, 2019.