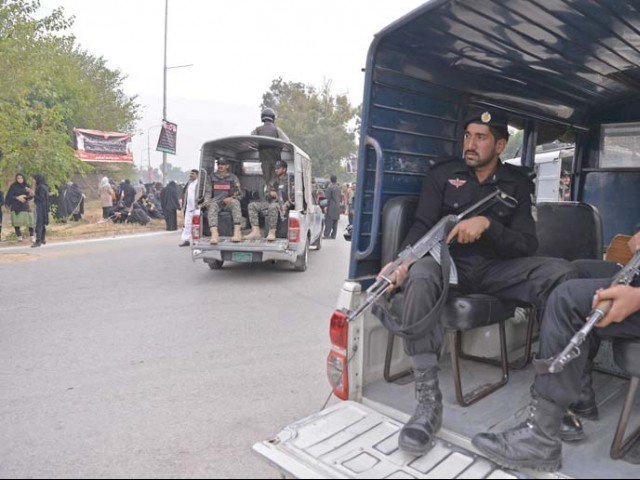 ---
PESHAWAR: The mere absence of war is not peace, rather, peace requires far greater efforts such as the provision of fundamental human rights, opportunities for social inclusion and mobility. Moreover, a society can only be called cohesive when there is no discrimination and inequality and its citizens comply with their social contract and adhere to laws.

This was stated by speakers during the 15th round of the "Ulasi Taroon", a youth capacity building workshop organized by the Center for Research and Security Studies (CRSS) in collaboration with the Women University in Mardan.

Addressing the workshop, Swabi District Police Officer (DPO) Khalid Hamdani said that the basis of human survival was cooperation. This, he explained, was critical to establishing peace, prosperity and growth in society.

Cooperation amongst people, besides all other affairs such as relationships and activities, need to be regulated through laws for a sustainable survival, growth and prosperity of the human race.

In this regard, he said that there was a large onus on youth to help identify evil and promote the good, positive values in society.

"Being a student is a privilege and for youth's contribution for rule of law, the sky is the limit," he said, adding, "They [students] must develop critical thinking and challenge the stereotypes with a rational approach."

University of Peshawar's Dr Jamil Chitrali said that one of the prime ingredients for nourishing democracy is education — a fundamental human right ensured to citizens in the Constitution of Pakistan.

Inclusive dialogue leads to modernity, cohesion and a more connected future, he said, adding that the essence of democracy lies in compliance with the core constitutional values such as respect, equality, acceptance, accountability and rule of law.

"It means accountability at all tiers of both state and society."

Dr Chitrali added that in a democratic state, institutions should respect each other, operate within their respective domains, and develop inter-institutional synergies and cooperation.

He remarked that the legislature, judiciary and executive should only commit to legislation, adjudication and execution respectively.

Educationist Shagufta Khalique underscored the importance of educating the public about their constitutional rights and responsibilities apart from the applicable international commitments such as the Universal Declaration of Human Rights (UDHR).

Pakistan 'expresses concerns' over Houthis' drone strike attempt on Saudi city

"The role of youth in promoting these ideas of equality and tolerance is direly needed," she said, adding that dialogue is the key to resolving disputes and differences rather than using force or coercive tactics.

CRSS Project Manager Shams Momand spoke about the role of media and social media to counter radicalization and disseminate the positive messages and tolerance perspectives. CRSS Programmes Manager Malik Mustafa underscored that the key to social cohesion lies in abiding by the core constitutional values of peace, respect and coexistence enshrined in the constitution.

Students from different universities of Mardan were also present during the workshop.



Published in The Express Tribune, March 11th, 2019.