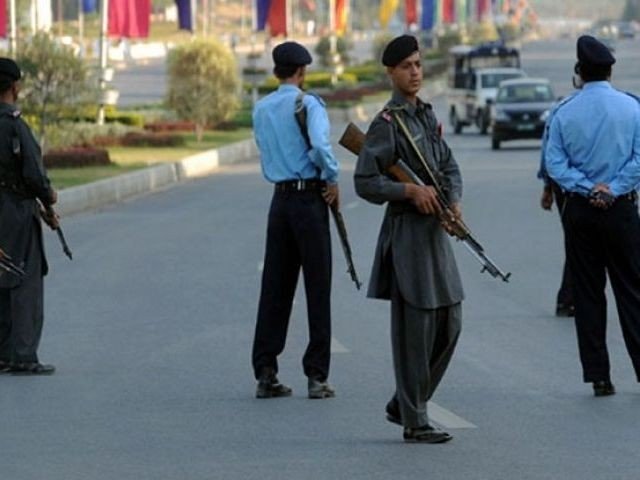 ---
RAWALPINDI: The inadequacies of the Rawalpindi police have been exposed after it emerged that not only did the police fail to arrest two suspects during a raid but also failed to adequately handle a mob which ambushed them and helped the suspects escape.

To make matters worse, the police have yet to arrest the suspects not include the relevant charges in the two first information reports filed on the matter. The suspects, meanwhile, have managed to secure pre-arrest bail.

Last week, the Ratta Amral police had launched a surprise raid on Gulab Zar Khan's residence to arrest Gulab, Zulfiqar Khan, Ahmed Zar Khan, Javed, Musa, Qamar, and Pakistan Muslim League – Nawaz (PML-N) Union Councillor Latif Zar Khan. The men were wanted for murder and for fighting.

However, during the raid, the police found themselves staring at a mob of accomplices of the suspects and locals who entangled the police long enough for the seven suspects to pile into cars and flee.

A video of the entire incident, which showed some people chanting slogans against the authorities in the presence of the Ratta Amral Police, subsequently went viral.

The Pirwadhai police, though, registered two separate first information reports (FIRs) against the UC Chairman Lateef, his brother Gulab and their accomplices who fled along with two men who were arrested from the spot.

The FIRs were filed under sections 260 and 261 of the Pakistan Penal Code (PPC), for forgery by using as genuine a government stamp known to be counterfeit and for effacing writing from substance, government stamp or removing from document a stamp used for it.

The punishment for both offences is fine and imprisonment of up to seven years.

Curiously, the police did not include charges of obstruction of justice and interfering in official matters as could be seen in the video. Moreover, the police also did not include charges for possession of some substances which could be seen in the viral video.

Moreover, the suspects managed to secure interim bails from a court as well.

Islamabad Police arrest around 1,000 murder suspects in past month

Pirwadhai police station SHO said that they were unaware of Ratta Amral Police's raid, adding that their squad reached the site after receiving a message through their wireless radio system and recovered liquor, drugs and ammunition from the site.

He, however, rejected claims that they were impeded or that anyone resisted them.  However, the Pir Wadhai SHO questioned why did the Ratta Amral police not register any case if they saw such activity.

Published in The Express Tribune, March 11th, 2019.