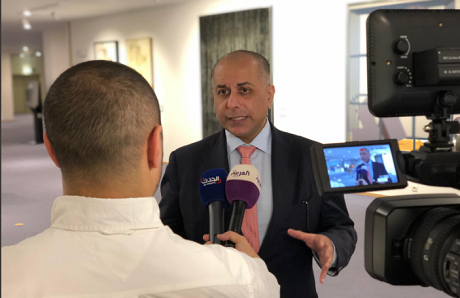 ---
ISLAMABAD:

A member of the European Parliament (MEP), Dr Sajjad Karim wrote a letter to Prime Minister Imran Khan, Indian Prime Minister Narendra Modi and the president of the parliament, calling for an immediate solution to the issues between the two nuclear powers through talks.

The letter which was signed by 40 MEPs expressed concern over tensions between Pakistan and India.

Sajjad Karim emphasized that the two neighbours should hold talks for defusing tensions and that Kashmiris be made part of this dialogue process.

He lauded Pakistan's peace gesture of releasing the captured Indian pilot. The measure, the letter said, would pave the way for peace and dialogue.

The letter further stated that peace could not be achieved without making the Kashmiris a part of the dialogue.

The European parliament was ready to extend its support for the purpose, the letter read.