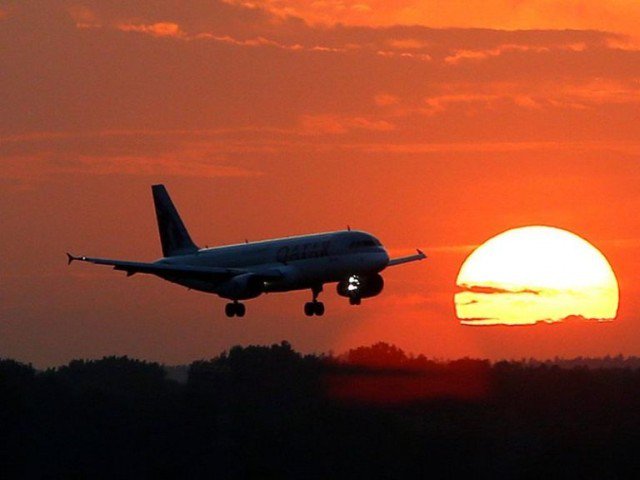 ---
The Civil Aviation Authority (CAA) of the country on Saturday extended a ban on its airspace for another three days, Express News reported.

Earlier on Friday, it had announced that the country's airspace would be fully re-opened from today.

Pakistan re-opens airspace

According to a notification issued today, the country's airspace would now be closed for international transit flights until 3 pm on March 11.

However, it said operations on fixed flights routes between North and South would be permitted.

The CAA added that all working airports of the country would continue their partial flight operations until March 15 while airports in Sialkot, Rahim Yar Khan and Bahawalpur would remain closed.




Notam news —Pakistan says it attempted to open one eastbound and one westbound transiting airway through Pakistani airspace between the Muscat and Mumbai FIRs (Notam A0258/19), but reciprocal connectivity was denied by Mumbai FIR (Notam A0357/19). https://t.co/9NeSPvJkSy pic.twitter.com/dZRfEe4JtQ


— Flightradar24 (@flightradar24) March 9, 2019



Islamabad took the decision to shut its airspace on February 27, leaving thousands of travellers stranded and forcing carriers to reroute flights, after an aerial dogfight between Pakistan and Indian air forces.

Flights between Asia and Europe were also disrupted, stranding thousands of passengers.

Later, a partial resumption of flights followed a week of tension that appears to be easing after Pakistan released an Indian pilot shot down during an aerial clash over the Indian-occupied Kashmir (IoK).
COMMENTS
Comments are moderated and generally will be posted if they are on-topic and not abusive.
For more information, please see our Comments FAQ