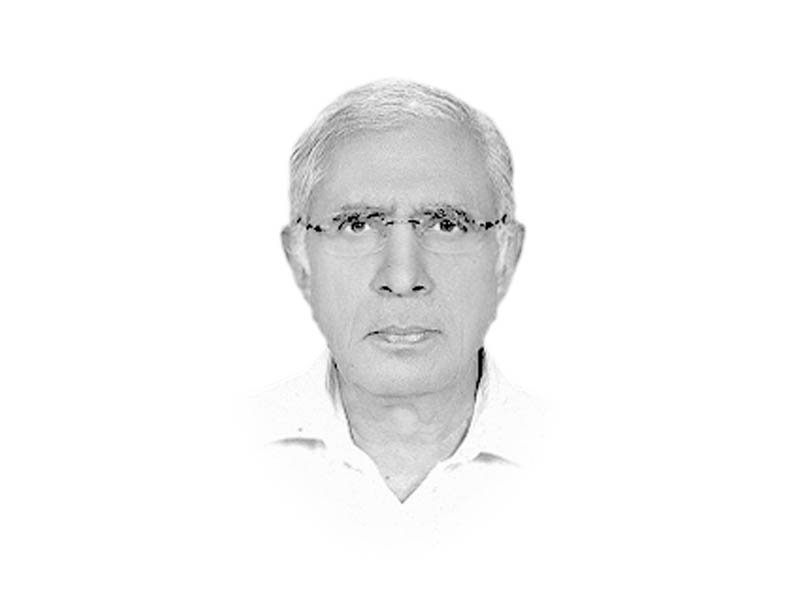 ---
The federal government has intensified an ongoing crackdown on Jaish-e-Mohammad (JeM), Jamaatud Dawah (JuD), Falah-i-Insaniat Foundation (FIF) and other banned outfits, arresting more than 100 activists and taking over nearly 200 seminaries besides hundreds of other facilities and assets associated with them across the country.

The operation against the proscribed organisations would continue till "achievement of objectives" under NAP, Minister of State for Interior Shehryar Afridi had declared in a tweet, adding that efforts were being made to accelerate progress on NAP.

Meanwhile, on Thursday at the Corps Commanders' Conference, Chief of Army Staff (COAS) General Bajwa issued directives to accelerate the implementation of NAP. He also reiterated that policy and the right of use of force shall remain the prerogative of the state alone.

One only hopes that both the government and the security establishment would enforce what they are publicly vowing they would do in right earnest and this time would not drag their feet on one pretext or the other. It is a matter of life and death for Pakistan. Therefore, the action should continue in all seriousness and concluded in time to at least satisfy FATF.

We should be grateful to Prime Minister Narendra Modi for bringing Kashmir back onto the global radar. We had lost the world support for our Kashmir cause following our Kargil misadventure. As Arundhati Roy said, Modi has internationalised the Kashmir issue by sending his fighter aircraft all the way to Balakot, in Pakistan. And there were mediators galore starting with the US. China, Saudi Arabia, Russia, the UAE, Turkey and Jordon had also joined in. So much for India's insistence all these years that no mediation was welcome.

Not only this. India seems to have been caught in its own Kashmiri contradictions. Thanks again to Modi. Since he came to power in 2014, he has been trying to force India-occupied Kashmir (IOK) into complete subjugation using vicious brutality causing in the process complete alienation among even those Kashmiris who had repudiated plebiscite. The Pulwama attack is one major manifestation of this estrangement. And it is for the first time in ages that the UN Human Rights Commission released a report last year highlighting chronic impunity for violations committed by (Indian) security forces.

Not that the successive governments in New Delhi had ever tried to win the hearts and minds of the people of IOK. Every government had tried to rob it of its special status using all kinds of tactics, money, coercion and manipulation. The more they used these tactics the more they kept pushing IOK into the hands of those who were demanding independence. Modi went too far. Failing to get the IOK assembly to pass a resolution giving up its special status as envisaged under Article 370 of the Indian Constitution, he tried to change the demography of the valley which perhaps served as the last straw on the camel's back.

IOK is India's problem. Not ours. For Pakistan it is a bilateral dispute, now once again recognised the world over. India has three choices: win back the hearts and minds of the people it is trying to subjugate; talk to the Hurryiat leadership to come to some kind of arrangement to live together and or; talk to Pakistan to resolve the dispute using the one condition that has been used in resolving all such disputes: Give and take.

The one formula that at one point in time was accepted both by Pakistan and India with the Hurriyat endorsing it was called the 'Manmohan Formula' in India and in Pakistan the 'Musharraf Formula'. A four-step formula which promised ending continued bloodshed.

This formula could be revived. But if the present governments in Pakistan and India do not wish to fall back on a solution developed by their respective political opponents, they could come up with a mutually-acceptable formula of their own based on, of course, give and take. Here the two countries will have to decide before entering the negotiations what each can give and what each can be satisfied with. The two should understand that their nuclear arsenal itself is their weakness, not their strength as these weapons would not let them go to war.

Published in The Express Tribune, March 9th, 2019.

Like Opinion & Editorial on Facebook, follow @ETOpEd on Twitter to receive all updates on all our daily pieces.
COMMENTS
Comments are moderated and generally will be posted if they are on-topic and not abusive.
For more information, please see our Comments FAQ