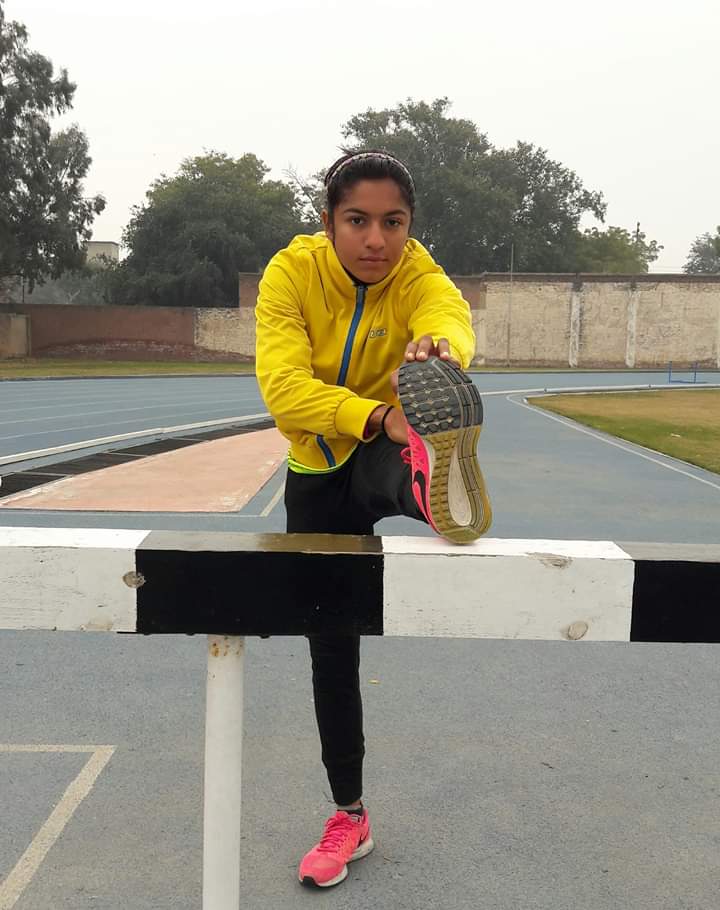 ---
KARACHI: Patriarchy is all around and one such example is Sahib-i-Asra, whose story went viral for a wrong reason, instead of the right one.

She is the Pakistan's fastest woman, not just an imam saab's (Islamic cleric) daughter.

The 20-year-old from Faisalabad clicked 11.60 seconds at the national championship last year. The time was actually better than Pakistan's 2010 South Asian Games women 100m gold medallist Naseem Hameed.




However, what caught people's eye was her father's profession, not to be mistaken with the fact that not only is Asra the eldest child, but the main bread-winner of the family of six.

Hers is a story that should be a reminder to most people that women, especially athletes, who make the brave choice of following their dream on a sports field should not be cut to the size by the men in their lives, or in this case the profession of their father.

Asra is on contract with Wapda for Rs35,000 but being an athlete in Pakistan does not pay much, and people do not pay attention to their needs either.

It is a cycle where the girls break the stereotypes, only to find themselves thrashing harder against the social tides.

"Initially my father was against it, but he is happy for me, in fact we live in the house that belongs to the mosque my father works in, and they keep threatening him that they will throw us out if I don't quit," Asra told The Express Tribune. "But my family supports me, even my younger sister is a track athlete now, she is still a teenager."

The social pressures are heavy as on the 2019 women's day her message remains, "ab nahi tou kab (if not now, then when)" to the women who may find themselves in similar situations as her.




"I just want to tell the women who are sitting at home, repressing their wishes and dreams to become something more than their present that it is time to take action, do what they need to do, ab nahi tou kab (if not now, then when), because time passes by and societal pressures should not kill our dreams, shouldn't discourage us," said Asra.

Asra had faced the pressure from her parents too first, but they understood her passion, while people around her family had not been as kind. But in her words, "I just want to do the game," gave more confidence to her family than anything else.

She began running as a sprinter in a government school that she went to and participated in the national championship for the first time in 2012 and never looked back.

Despite the lack of facilities and qualified coaches she continued to train in Faisalabad, and got help from a Nigerian coach online to better her technique, but the Athletics Federation of Pakistan do not have sufficient coaches, and her trainers at Wapda are limited too. She trains with her colleague, friend and coach Fatima Hussain at her home town.

Meanwhile, diet is another issue, as she cannot cover the cost of vitamins, or supplements that she may need for winning an international medal despite her natural talent.

"I have nothing, my salary from Wapda is not enough for me to even think of having a separate diet for myself, forget the supplements and vitamins. I don't even have proper shoes for that matter. My father gets some money from mosque too for his services, but that is not enough," said Asra. "If I take the diet which international athletes do that would cost me more than Rs50,000 a month. I can't afford it."

Even for training she travels for at least an hour and at times 90 minutes one-way to the newly-build Shahbaz Sharif Stadium where there is a track, and spends another hour to come back home.

"It is tiring, but this is what I have for now, but I know with proper guidance and facilities I can win a medal for Pakistan too, just like Hameed did, maybe better her time too," said Asra. "But this is better than before, we used to have only muddy field to run on, without the grass."




Meanwhile, due to the lack of sports medicine professionals all over the country, getting treatment for injuries is another challenge altogether for athletes like Asra, but she adds that she tries to be as careful as she can.

"If I go to the doctor with an injury, they only tell me not to run," explained the national champion.

She is also going to be the only woman athlete representing Pakistan at the Asian Athletics Championship in Doha in April along with four other athletes who are male.

But getting this opportunity was not easy either, as seldom everything happens on merit in Pakistan. She had been ignored despite her improving form earlier for the Asian Championships, but now she is happy to at least get the chance.

"According to the time and the record, I am the fastest, so I'm glad they are sending me," said Asra. "I need training abroad. I know I have potential, I fight against the clock every day to improve myself."
COMMENTS
Comments are moderated and generally will be posted if they are on-topic and not abusive.
For more information, please see our Comments FAQ