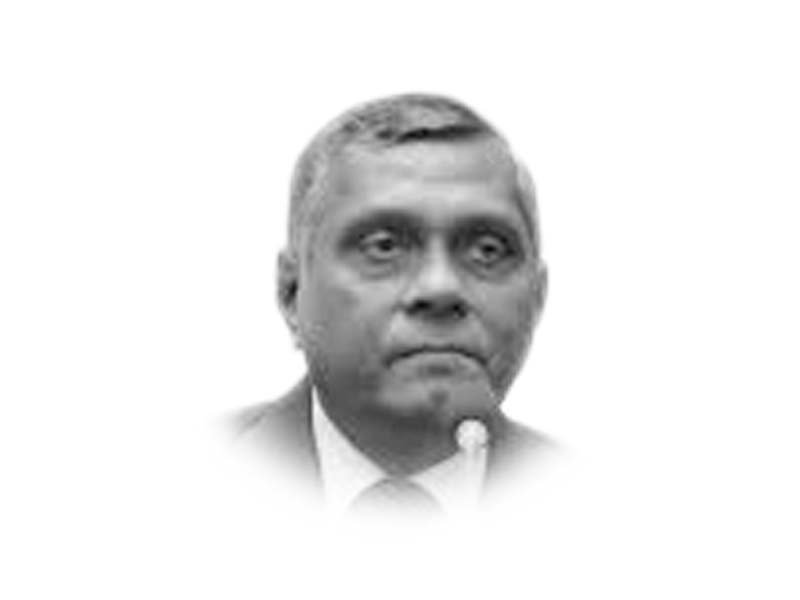 ---
The crisis which erupted after the Pulwama incident of February 14 is not over. It has merely changed its shape after the downing of two Indian MiG planes by the Pakistan Air Force on February 27 and the release of captured pilot Wing Commander Abhinandan to India via the Wagah border on March 1.

Around a month has passed since the Pulwama attack and the so-called Indian surgical strikes at Balakot, but their aftershocks continue to haunt the 1.4 billion people of India and Pakistan. According to one school of thought, the villain of Pulwama attack and the subsequent crisis is Indian Prime Minister Narendra Modi whereas the hero of that episode and the Balakot attack is Pakistan's Prime Minister, Imran Khan.

Never in the post-independence history of India, a sitting prime minister has been criticised and ridiculed by his own people for miscalculating the implications of the Pulwama attack and the so-called surgical strikes in Balakot and plunging the region in a serious crisis for election benefits.

How a divided India reflects schism in the world's largest democracy on dealing with the freedom movement in its controlled parts of Jammu and Kashmir and why Pakistan decided to respond to jingoism and war mongering of the Modi regime in a prudent and measured manner?

Twenty years after the Kargil war, the situation for India seems to have reversed. If the Kargil war, the attack on Indian parliament, the Mumbai terrorist attacks and the Uri incident had united India and unleashed a wave of patriotism, the Pulwama episode and the so-called surgical strikes at Balakot seem to have overturned the situation.

Now, instead of Pakistan, India has been described as a villain in the shape of Modi regime trying to use unprofessional and immature methods to gain political objectives by blaming Pakistan and making baseless claims of killing hundreds of so-called terrorists in its Balakot attack and shooting an F-16 plane.

If 21 Indian opposition parties questioned their government's handling of post-Pulwama events, within the BJP, saner voices challenged Modi's rhetoric on Kashmir. Yashwant Sinha, who served as minister for external affairs during the regime of prime minister Atal Bihari Vajpayee, after his visit to the occupied Valley and meeting various Kashmiri leaders made it clear that "India is not losing but has lost Kashmir".

Three major realities seem to have emerged in the aftermath of the Pulwama incident and the so-called surgical strikes in Balakot. First, Pakistan exercised utmost restraint and retaliated without it resulting in the outbreak of full-fledged hostilities.

Pakistan's response to the Indian attack at Balakot by targeting six Indian posts across the Line of Control without casualties; shooting down two Indian warplanes and capturing an Indian pilot however didn't escalate the conflict. The manner in which national consensus was created among all political parties in a joint session of Pakistan's parliament reflected political maturity and a sense of responsibility by major stakeholders on an issue which required national unity.

Second, the crisis that erupted as a result of the Pulwama incident also gave an opportunity to the people and the Government of Pakistan to put their own house in order by focusing on the economy, rule of law and justice system.

A weak Pakistan in the economic and political arenas, no matter equipped with nuclear weapons, will likely not be strong enough to deal with the fallout of an armed conflict with India. Unlike India, where the morale of people appeared to be low, things are different in Pakistan because of wise and prudent handling of matters by the military, the government, political parties and other stakeholders.

But the reality that Pakistan is economically weak and fragile cannot be denied. Confronting India, which is economically many times stronger than Pakistan with more than $400 billion of foreign exchange reserves and an economic growth rate of around 7% would have been difficult for Islamabad with a meagre $8 billion of foreign exchange reserves, mostly borrowed from friendly countries; an economic growth of less than 5% and foreign debt of more than $100 billion.

Fortunately, the Modi regime messed up with the crisis emerging after the Pulwama incident and failed to embroil Pakistan into an armed conflict to its advantage.

Third, if Pakistan's military was able to deal with a dangerous crisis in a very tactful and wise manner, the country proved insufficient in its foreign policy domain, lacking international support to deal with the Indian aggression. The most unfortunate is the role of the Organisation of Islamic Cooperation (OIC).

The 46th meeting of the OIC Foreign Ministers held in Abu Dhabi was boycotted by Pakistan because without consulting Islamabad, the OIC had invited India's External Affairs Minister, Sushma Swaraj, as guest of honour.

For Pakistan, it was a source of great disappointment and astonishment that India which committed an act of aggression against Pakistan by its air attack at Balakot and has been committing unprecedented human rights violations against Muslims in occupied Jammu and Kashmir, yet the OIC invited Swaraj as guest of honour at the Abu Dhabi meeting held on March 1.

As a result, Pakistan decided not to attend that meeting as the very presence of India, which is not even a member of the OIC or have an observer status, was tantamount to condoning its acts of aggression against Pakistan and brutalities in the occupied region. Furthermore, the track record of the Modi regime is shameful towards Indian Muslims who are 18% of the total population of that country.

Using the OIC platform, the Indian minister for external affairs not only indirectly criticised Pakistan for "sponsoring terrorism" but also thanked Bangladesh, Saudi Arabia and the UAE for supporting her participation in that meeting.

The OIC's invitation to Swaraj despite Pakistan's strong reservations must open Islamabad's eyes as far as its standing in the Muslim world is concerned. Damage control measures taken by the OIC by supporting Pakistan against India in the final communique of the Foreign Ministers' meeting issued on March 2 may not make much difference.

Lack of international support for Pakistan is a major reason why Islamabad did not move to the UN Security Council when India launched aggression against Pakistan by violating its airspace and dropping bombs at Balakot on February 27. According to the charter of the United Nations, any member of the UN can approach the Security Council to refer an act of aggression or armed conflict with another member.

Why Pakistan has not approached the UN Security Council despite clear evidence of Indian aggression and its blatant violation of human rights in occupied Jammu & Kashmir needs to be contemplated. Is it because the Simla Pact, which Pakistan signed with India in July 1972, precludes raising bilateral contentious issues at the international level or Islamabad is not sure and confident about getting support from other members of the UN? Whatever the reason, in the aftermath of the Pulwama incident and India's continuous hostile acts across the LoC, Pakistan has been unable to get the required international support despite releasing the captured Indian pilot.

A word of caution for Pakistan's prime minister who in the post-Pulwama and Balakot episodes is called a hero because of his tactful handling of that crisis. It is time for him to be wise and large-hearted while dealing with opposition parties.

Acts of impoliteness demonstrated on his part by ignoring opposition leaders and not shaking hands with them during the joint sitting of parliament on February 28 is tantamount to sheer arrogance which will be counter-productive and will not go in his favour in the days to come.

He should not be under the influence of sycophants who will leave no opportunity to let him down and discredit him. If he has read history, he should learn a major lesson that power is not permanent and can be taken away any time.

Published in The Express Tribune, March 8th, 2019.

Like Opinion & Editorial on Facebook, follow @ETOpEd on Twitter to receive all updates on all our daily pieces.