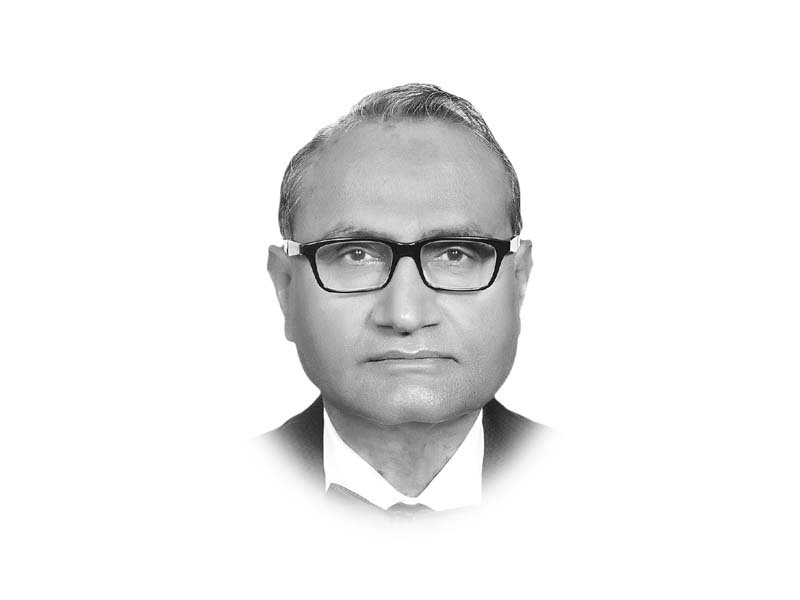 ---
While economists keep worrying about the macroeconomic problems facing the country, the real problems at the micro level are lost sight of. On the few occasions that micro analysis is presented by a researcher, life seems scarier than we think it is.

This week, this writer strayed into the PhD seminar room of the Pakistan Institute of Development Economics, Islamabad. Dr Abida Farooqi of the Department of Environmental Sciences at Quaid-e-Azam University next door was presenting the results of her study on health hazards due to groundwater pollution caused by arsenic content in Pakistan.

In villages, shallow tube wells are installed in unconsolidated sand deposited by rivers draining the Himalayas. As groundwater is considered less contaminated with microbial pathogens than surface water, these wells are quite popular.

One does not need to boil the water. Nor is there need for any other treatment. But this is no more as good as it sounds. It transpires that these wells had never been tested for arsenic. If it exceeds the WHO guideline, the adverse impact on the health of the population drinking water from these wells are pretty serious.

Dr Farooqi and her team carried out a survey to find whether groundwater arsenic problem exists in Pakistan. Is it a growing threat?

What are the problems/diseases associated with this pollutant? What is the size of the population at risk? What is the extent of this problem in the country? If the problem exists, what are the immediate remedial measures which should be taken and their possible mechanism? How does Pakistan compare with regional countries?

A total of 18,883 wells were tested along the rivers Jhelum, Chenab, and Ravi. The flood plain of the Ravi was found mostly contaminated with arsenic. As many as 29 out of 34 villages along the river had excess arsenic. Same was the case in northern Punjab in river flood plains. Again, 10 out of 73 villages in doabs exceeded the permissible limit.

There is some awareness to switch from unsafe to safe wells. Evidence of the ordinary folks' desire to switch is provided by the fact that safe wells are available even in the otherwise most affected village Khudpur.

The study arrived at some conclusions and suggests a set of policy recommendations. First, field-kit testing on a large scale is an effective way of probing geochemical processes, while keeping in view local needs and concerns. Secondly, more than 25,000 wells have been tested.

Thirdly, arsenic released to groundwater in the Indus River plain is under less reducing conditions than in the Bengal basin. In Bangladesh, it may be noted, more than 5 per cent of total mortality is arsenic related. Such exposure reduces intellectual function in children.

Fourthly, some river flood plains are much more affected, possibly because of differences in sedimentation/erosion. In five re-tested villages along the Ravi, 63 per cent of villagers with unsafe wells switched, mostly to a new public well.

What should the government do? The study recommends blanket testing, surveys to detect problem- prone population group that is drinking arsenic- contaminated water, detection of arsenicoses patients, provide treatment and ensure follow-ups.

It also proposes creation of alternative sources of drinking water in problem-prone areas, encouraging people to use alternative sources, launch appropriate health education campaigns and build communication programmes with national and international organisations for collaboration in the control measures.

When asked about the prospects of these measures shaping up official policy to give priority to blanket testing of wells for arsenic, Dr Farooqi only smiled. "How could you fight the lobbies promoting mega projects of treating water and purchasing pipes?" is perhaps what she left unsaid.

Published in The Express Tribune, March 8th, 2019.

Like Opinion & Editorial on Facebook, follow @ETOpEd on Twitter to receive all updates on all our daily pieces.
COMMENTS
Comments are moderated and generally will be posted if they are on-topic and not abusive.
For more information, please see our Comments FAQ