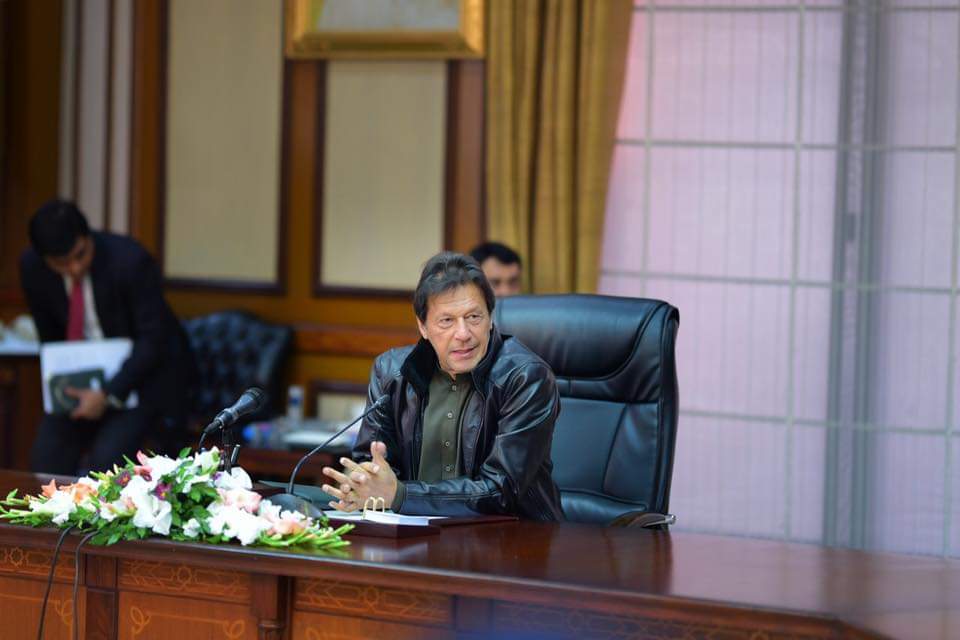 ---
ISLAMABAD: Prime Minister Imran Khan said on Wednesday that tensions between Pakistan and India had reduced and the threat of war was eliminated through timely and wise decisions, but cautioned the party lawmakers that the situation on the borders was still tense.

Chairing a Pakistan Tehreek-e-Insaf (PTI) parliamentary party meeting, he said a crackdown on the banned outfits was an internal security matter of Pakistan and the government took the decision without any outside pressure.

The PTI meeting was held at the Parliament House, where Khan took the party members into confidence regarding the Pakistan-India tensions. According to sources, Khan said that the difficult phase of Pak-India tensions was over and the situation on the Line of Control (LoC) had improved.

"It was through mutual support and cooperation of the state institutions that Pakistan emerged successful in effectively presenting its stance," the prime minister said. "The world community is also praising our efforts."

Imran warns of drought threat, appeals for dams' donation

Khan said implementing the National Action Plan (NAP) was in the country's own interest. "Crackdown on banned outfits is our internal matter. We have made it clear to the world that we will only take our decisions in our own interest. We will not tolerate dictation from anyone."

On the occasion, PTI lawmakers lauded the peace initiatives of the prime minister and said that the stance adopted by the prime minister projected a positive image of Pakistan. The parliamentary party also paid tribute to extraordinary diplomatic efforts of Foreign Minister Shah Mehmood Qureshi.

The meeting also discussed a controversial statement made by party leader Faisal Vawda. Khan said that Vawda had offered an apology for this statement, adding that it was a slip of tongue that should not be used for political advantage by others. The members decided to oppose any motion against Vawda by the opposition parties.


COMMENTS
Comments are moderated and generally will be posted if they are on-topic and not abusive.
For more information, please see our Comments FAQ