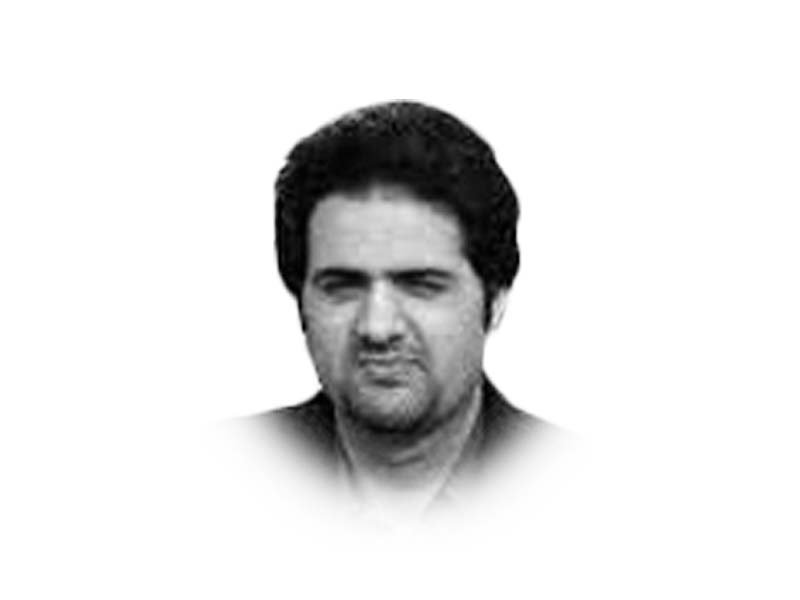 ---
Osama bin Laden's son Hamza bin Laden has expressed two aims; to avenge his father and to continue the jihad of his father. Up until last week, nobody – except the intelligence community and the researchers who keep track of every militant – really knew him or remembered hearing about him.

Thanks to the US government putting a $1 million reward on information leading to his whereabouts and the Saudi kingdom stripping him off of his citizenship, he is on his way to become an overnight celebrity in the militant world. Just like businesses, movie stars, rock stars, journalists, and so forth, militants thrive on brand name.

The more concerned the US becomes with a militant, the more respected and popular he becomes in the militant fraternity. Hamza bin Laden has graced the airwaves of major American news channels.

A little history lesson might come handy. Abu Musab Al Zarqawi, before he made al Qaeda in Iraq (AQI), which later evolved into ISIS, was a hard drinking street thug and also a pimp in Jordan. He was heavily tattooed and well versed in assault. Then he became religious quite zealously and removed the tattoo by slicing off his skin with a razor blade for purification.

Al Zarqawi requested Osama bin Laden for funds for his militant activities. Bin Laden rejected him. He was humiliated. After the American invasion of Afghanistan in 2001, he set up a shop in the northern mountains of Iraq near the Iranian border and started his own little training camp.

Then came President Bush's desire to invade Iraq. While the presence of weapons of mass destruction (WMDs) was a major theme of the war propaganda, the American people were also sold on the link between Iraq and al Qaeda. We have to remember that during those days, the memory of 9/11 was fresh in the minds of the American people and therefore, they could be sold on anything as long as it involved fighting al Qaeda.

Joby Warrick in his book Black Flags writes that in an effort for ousting Saddam Hussein, "this obscure Jordanian was the link between Iraq's dictatorship and the plotters behind the September 11, 2001, terrorist attacks."

The US basically converted this obscure nobody thug- cum-militant into a celebrity overnight. Funding started pouring in for a man whose terror startup was refused funding by Osama bin Laden. Weeks later, America invaded Iraq and this newly-famed terrorist "gained a battleground and a cause and soon thousands of followers," writes Warrick.

We are witnessing a deja vu all over again. Hamza bin Laden does not have a following like his father did. His last name surely lends him credibility. However, the United States and Saudi Arabia appear to have mastered the art of how to make a celebrity terrorist.

A sane approach could have been to ignore him publicly and pursue him quietly and try to delegitimise him in the eyes of actual and potential followers by spreading the word that this angry young man is merely hell bent on taking his father's revenge from the United States and that deep down he is not driven by some religious ideology.

Because the State Department itself said, "He (Hamza bin Laden) has released audio and video messages on the Internet, calling on his followers to launch attacks against the United States and its Western allies, and he has threatened attacks against the United States in revenge for the May 2011 killing of his father by US military forces."

A whack-a-mole strategy has never served the United States in its fight against terror. Fighting the appeal of militants instead of the militants, among other strategies, will help fight terror. Unfortunately, the United States is repeating the same mistakes expecting different results.

American leadership makes noise about ending terror. However, their strategies are absolutely militant friendly. These actions and policies might as well be the fuel for Bin Laden-Season 2.

Published in The Express Tribune, March 7th, 2019.

Like Opinion & Editorial on Facebook, follow @ETOpEd on Twitter to receive all updates on all our daily pieces.
COMMENTS (2)
Comments are moderated and generally will be posted if they are on-topic and not abusive.
For more information, please see our Comments FAQ