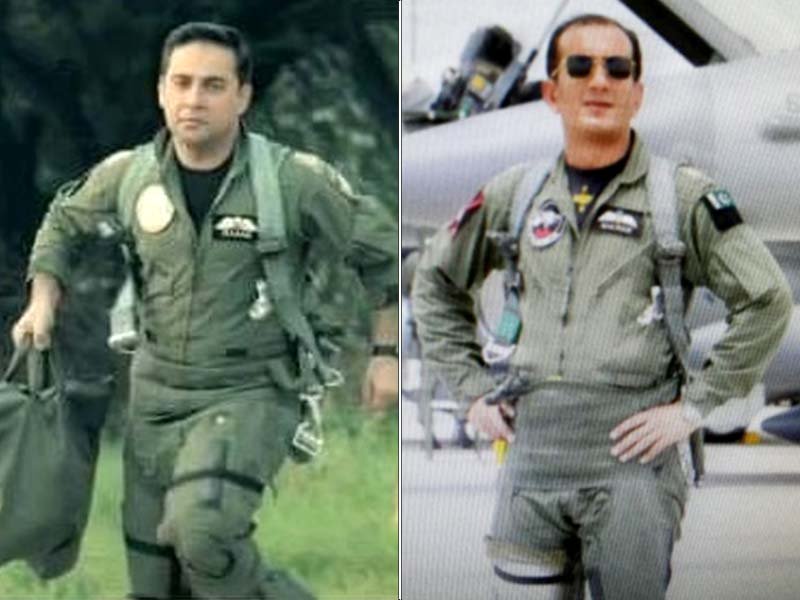 ---
ISLAMABAD: The government on Wednesday for the first time named the pilots who shot down two Indian warplanes last week, in a rare aerial engagement which had ignited fears of an all-out conflict with its nuclear rival.

The dogfight over the disputed Himalayan territory of Kashmir on February 27 ended with two Indian Air Force fighter jets downed and a pilot captured by the Pakistani security forces.

He was returned to India on Friday, crossing the Wagah border on foot.

The clash also fuelled fears that soaring tensions between the South Asian countries could erupt into their fourth war, with world powers rushing to urge restraint.

"Two Indian planes were shot down by Pakistan Air Force on February 27," Foreign Minister Shah Mehmood Qureshi told parliament Wednesday.

He named them as Squadron Leader Hassan Siddiqui and Wing Commander Nauman Ali Khan, saying he wanted to "pay tribute" to them both.

Siddiqui had been widely named in unverified comments on social media.

Indian claims of Balakot airstrike debunked by international media

Tensions escalated dramatically between Pakistan and India on February 14 when a young man – a native of Indian occupied Kashmir (IoK) – rammed an explosives-laden car into an Indian military convoy, killing at least 44 soldiers.

India was quick to blame Pakistan for the suicide bombing. PM Imran offered every possible help in the investigation, but India turned down the offer and whipped up war hysteria.

On February 26, the Indian Air Force violated Pakistani airspace. The country's top civil and military leadership declared the violation of airspace by Indian fighter jets "uncalled for aggression" and decided that the country would respond at a "time and place of its choosing".

On February 27, Pakistan announced it had shot down two Indian fighter jets that attempted to violate its airspace and captured an Indian pilot.

On February 28, the Foreign Office said it received a dossier on the Pulwama attack from the Indian government. It added that the government was deliberating whether to treat Abhinandan as a prisoner of war (POW) or apply any international convention.

In the evening, PM Imran addressed a joint session of the parliament and announced that Pakistan would release the captured pilot as a goodwill gesture to de-escalate tensions.

On March 1, Pakistan 'as a goodwill gesture' handed over to Indian authorities the captured IAF Wing Commander Abhinandan Varthaman.
COMMENTS (2)
Comments are moderated and generally will be posted if they are on-topic and not abusive.
For more information, please see our Comments FAQ