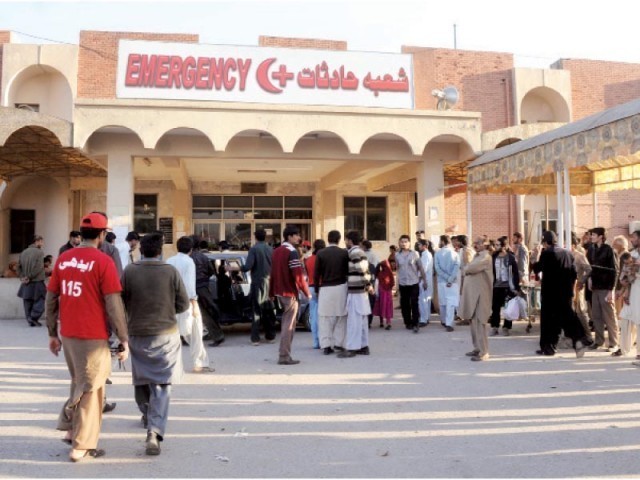 ---
ISLAMABAD: The government has approved the PC-II to develop feasibility for expanding the Polyclinic hospital in the federal capital while the government was working to ensure the availability of medicines at hospitals in the city.

This was stated by Minister for National Health Services, Regulations and Coordination Aamir Mehmood Kiani while answering questions in a session of the Senate on Tuesday.

He said that the government was planning to vertically and horizontally extend the Federal Government Polyclinic (FGPC) hospital by constructing a purpose-built structure.

For this purpose, Kiani said that 2.54 acres of land has been allocated in the adjoining Argentina Park. Recently, he said, possession of the land was taken from the Capital Development Authority (CDA) and given to the hospital.

"It would feature a full range of diagnostic and therapeutic services," he said.

The minister added that they have developed and approved the project concept-II (PC-II) for devising the feasibility for the project

The extension will primarily help double the bed space in the hospital from 545 to 1,100. Moreover, it will also have space to accommodate critical facilities such as magnetic resonance imagery (MRI) and computerised tomography (CT) Scan machines.

Similarly, he said that the Pakistan Institute of Medical Sciences (Pims) was fully equipped with the latest medical facilities. However, he said that a project concept-I (PC I) has been submitted to the government to replace any old equipment at the hospital with the latest models.

Further, Kiani said that the Cardiac Care Centre of Pims was performing angiography, angioplasty and cardiac surgeries and that Pims was the only public hospital where stents were available for all patients who require primary angioplasty.

Furthermore, he said that lifesaving drugs were being provided to all components of Pims such as the Islamabad Hospital, Children's Hospital, Mother and Child Health Center, Burns Care Center and the Cardiac Care Center.

DRAP

Replying to a question, the health minister said the government has taken several steps for maintaining the quality and availability of necessary medicines in the country.

He said that the number of drug inspectors in the country has increased from 14 to 21. This, he said, will further strengthen the implementation of DRAP Act 2012.

He further said that more than 1,600 cases have been registered by the federal and provincial inspectors against the manufacturers and sellers found in violation of the law. About 214 FIRs.

Published in The Express Tribune, March 6th, 2019.
COMMENTS
Comments are moderated and generally will be posted if they are on-topic and not abusive.
For more information, please see our Comments FAQ