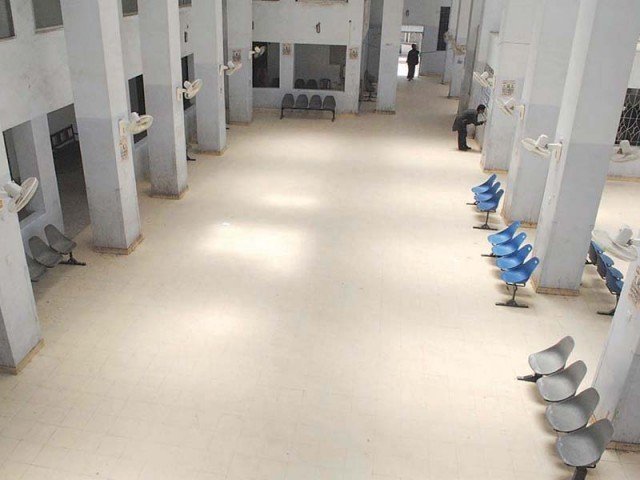 ---
PESHAWAR: The 120-bed Burns and Trauma Centre, Hayatabad, is a landmark achievement for the Khyber-Pakhtunkhwa province where many burns victims had to be rushed to Islamabad or Lahore for treatment.

Health Minister Dr Hisham Inamullah Khan said that establishment of first Burns and Trauma Centre was landmark achievement of the government in the history of Khyber-Pakhtunkhwa under which all facilities and medicines will be ensured to the patients suffering from burn injuries.

He was addressing at the inaugural ceremony of Burns and Trauma Centre at Hayatabad, Peshawar. On the occasion Chief Minister Mahmood Khan, provincial minister for communication, members of the provincial assembly, Health Secretary Dr Farooq Jameel, Burns and Trauma Centre project director Dr Tahir Khan and health officials were also present.

Dr Hisham said the facility will serve the patients of K-P and the merged districts as well as those from Afghanistan.

He said the centre has been equipped with the telemedicine and video conferencing facility which will help provide immediate online provision of quality and speedy services to patients. The centre has also been connected with burn centres of different developed countries and our doctors will benefit from the research and new treatment techniques.

Dr Hisham further said that establishment of burn centre was long-lasting demand of the people of this region and the government just fulfilled their demand. He said that in past, patients used to suffer for want of a well-equipped burn and trauma centre in the province.

Chief Minister Mahmood Khan told the media that credit for Burns and Trauma Centre (BTC) completion went to PTI government that strongly believes in providing all basic facilities of life to people at their doorsteps.

He said development work on first state-of-the-art burn centre in Peshawar was possible by sole efforts of PTI led government in Khyber Pakthunkhwa.

He strongly refuted reports of having differences with top leadership and maintained that there was no such truth in such reports.

Health Minister Hisham said PTI government has brought revolution in health sector in the province where people were being provided best medical treatment facilities around 24 hours in all public sector hospitals of the province. He said PTI government has welcomed positive criticism for sake of improvement.

He said so far around 2,000 patients received burns' treatment and post-operative recuperation facilities in the centre and now patients don't have to go other provinces for treatment.

Published in The Express Tribune, March 6th, 2019.