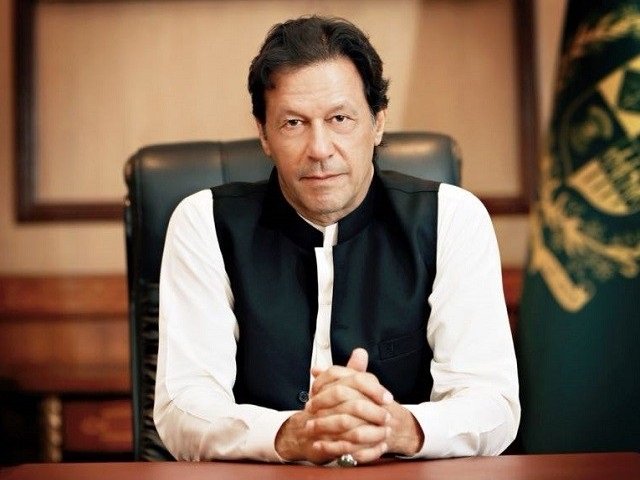 ---
ISLAMABAD: Prime Minister Imran Khan directed the Petroleum Division on Tuesday to increase the strategic oil reserves to provide an uninterrupted supply to the armed forces in the wake of ongoing tensions between Pakistan and India.

Chairing a meeting to review progress on energy-related projects, Khan directed for chalking out a strategy to enhance the strategic oil reserves to handle any war-like situation so that the armed forces could be provided uninterrupted supply to handle the possible aggression by India.

Finance Minister Asad Umar, Petroleum Minister Ghulam Sarwar Khan, prime minister's advisers Abdul Razzak Dawood and Dr Ishrat Hussain, Petroleum Secretary Mian Asad Hayauddin and senior officers attended the meeting.

The meeting reviewed progress on the petroleum and gas-related projects. During the meeting, an official said, an overview of all gas projects like TAPI, offshore gas pipeline, IP and North-South Gas Pipeline projects was given.

Petrol sales surge to 10-month high in Feb

The meeting was informed that Pakistan had sufficient oil stocks in the country and that the oil marketing companies had also been directed to maintain enough stocks to provide oil supply to the armed forces in case of any Indian strike.

On the TAPI project, officials said that it was at an advanced stage and the TAPI Company was going to achieve financial close. The officials said that the project had been inaugurated in Turkmenistan and Afghanistan but Pakistan had yet to hold the inauguration ceremony.

On the Pakistan-Iran Gas Pipeline Project, the officials informed the prime minister that progress on IP project could not be made because of the US sanctions imposed on Iran.

It was also informed that Pakistan and Russia had signed a deal for an offshore gas pipeline project. Under the deal, Russia would conduct a feasibility study to build the project to provide 500 mmcfd to 1bcfd Russian gas to Pakistan.

Govt approves Rs8b additional budget for PAF, others

The meeting was informed that the North-South pipeline project to be laid from Karachi to Lahore to transport imported gas. Officials said that the US sanctions had also caused a delay in implementing this project.

Russia had proposed different structure of companies to implement this project but the issue had not been resolved, officials told the meeting, adding that Russia had also proposed new model of entity to implement the project. The proposal had been forwarded to Law Division to vet the draft.

During the meeting, LNG-related issues also came under discussion. It was informed that the government wanted to set up one more LNG terminal. This terminal, officials said, would be set up by private sector and that no government guarantee would be involved.

It was also informed that the government wanted to build underground gas storages, which could be used in case of emergencies. The Petroleum Division informed the meeting that these storages would help address the issue of gas crisis in the country, especially in the winter season.