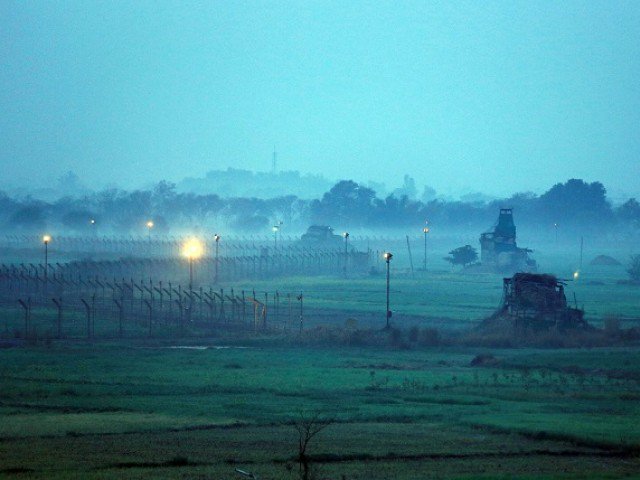 ---
It appears that the tension between India and Pakistan having reached its peak is somewhat easing after Pakistan handed over the captured Indian pilot, Wing Commander Abhinadan. The situation nonetheless still remains unpredictable with the Line of Control blazing, media of both countries in full cry and armies on high alert. More worrisome that for the first time two nuclear powers had used airpower against each other, with India taking the lead. It also cannot be overlooked that both these countries have more than hundred nuclear warheads in their arsenals.

Equally dangerous is PM Modi's intransigence that he shuns Imran Khan's offer for talks to find avenues of addressing each other's serious concerns. Although if we were to draw lessons from the past, even during worst periods of tension between the United States and erstwhile Soviet Union they kept channels of communication open. The general impression is that PM Modi would maintain this hard posture until the national elections or even beyond. As there are other major considerations that determine New Delhi's hostility towards Pakistan.

Despite India's gratuitous attitude, Pakistan has tried to maintain high moral ground and emphasised the need for engagement in addressing security and political issues. This approach of Pakistan is finding resonance in the international community and even in India sane voices are acknowledging it. The credit largely goes to Imran Khan for promoting sanity and bringing the temperatures down. Besides, the stellar performance of our Air Force that gave a befitting reply in the hostile encounters and professional readiness of the army and navy has been a source of pride for the nation.

In sharp contrast, these brief encounters have exposed the weak morale and deficiencies of the Indian armed forces. For PM Modi to blame the opposition for not allowing the purchase of Rafale aircraft brought to light how Indian defence procurement system is infested with corruption. Generally, it is overlooked that the defence industrial complex of India in recent years has become a powerful force in Indian politics and economic decision-making. This has implications for the Pakistan-India and India-China relations.

PM Modi must have realised by now that military escalation has not worked and could be highly dangerous in a nuclearised environment. Moreover, with elections two months away getting mired in a major conflict would not favour his or any political party in India. It is possible the BJP may have benefited from the nationalist fervour that was generated during the dangerous impasse.

The Pakistani government's recent policy decision for a decisive crackdown on extremist and militant organisations is indeed a good step and was long overdue. Pakistan's international image suffered largely due to the establishment's relations with some of these groups and India has fully exploited it. For years I have been stressing that to differentiate between good or bad militants has not served Pakistan well. The huge sacrifices of our valiant soldiers and civilians in the fight against terror are overshadowed due to the perception that we have favoured some of them. Political parties too have used these groups for electoral gains and street power thereby undermining democratic values and effective governance.

A culture of religious and political intolerance that had developed over the years has to be curbed through education and strict enforcement of the rule of law. The developing internal and external scenario affords a valuable opportunity to the PTI government to conduct a serious reappraisal of our policy towards these militant groups in coordination with the military establishment and the opposition parties in parliament. PM Imran Khan has been emphasising the eradication of militancy and extremism from society and it is time that these policy directives were translated into action.

Simultaneously, efforts should be made to engage with some of the disbanded groups if they could be mainstreamed. The condition being that they totally cease violence and are prepared to genuinely adhere to the rule of law and the constitution.

The other serious issue on which the government though belatedly focused is the Financial Action Task Force (FATF). Recent measures taken to ensure the fidelity of money transactions hopefully should satisfy and restore the confidence of the International Cooperation Review Group (ICRG). We have failed to realise that the actions we are taking under pressure from FATF should have been taken anyway, years ago. For these are essential elements in the governance of a modern state and are undertaken in its own interest.

The role of the United States has indeed been helpful in preventing a major flare-up between the two countries. Washington's primary interest is in a peaceful and dignified withdrawal from Afghanistan in which Pakistan has been playing a critical role. Any conflagration in the region would take away the focus from the Afghan theatre and the United States plans to exit would be thwarted. It would also be interesting to observe how Washington assesses the conduct of its strategic ally India in this short military engagement with Pakistan.

The present crisis gives rise to some fundamental questions. How long will these neighbours live in fear of a conflict that could reach the nuclear threshold? When will they fully graduate to be responsible nuclear powers? Why is it India that claims to be the largest democracy deny the most basic rights to the Kashmiris and has let loose a reign of terror in Kashmir? Why does it not understand that Pakistan is extending its hand of friendship not as a sign of weakness but in its own and the larger regional interest? What has Pakistan gained by patronising some of these militant groups except for promoting militancy within and serious condemnation from abroad? It is time that we all did some serious introspection and not fritter away the limited national resources.

Published in The Express Tribune, March 6th, 2019.

Like Opinion & Editorial on Facebook, follow @ETOpEd on Twitter to receive all updates on all our daily pieces.
COMMENTS (1)
Comments are moderated and generally will be posted if they are on-topic and not abusive.
For more information, please see our Comments FAQ