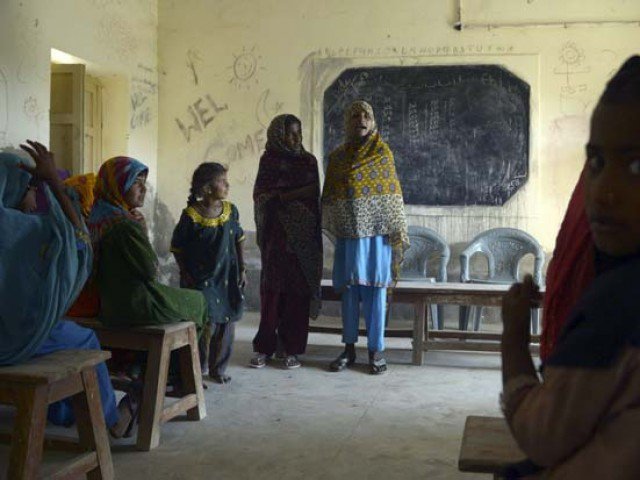 ---
The Balochistan government has allocated over Rs4 billion under the Chief Minister's Educational Emergency Programme to bring massive reforms in the education sector of the province.

Talking to APP, an official of the Balochistan government on Monday said the government has initiated steps to revamp educational institutions and provide modern facilities to meet requirements. He said most primary schools in the province have single rooms and some do not even have basic facilities, including boundary walls.

He said the authorities were committed to improving the infrastructure of schools besides providing the missing facilities of boundary walls, classrooms, toilets, IT labs and administration blocks in 401 shelter, 186 middle, 86 high and 52 primary schools with an aim to improve the standard of education in the province.

"The government has decided to establish a model high school in every district of the province to share the burden of students in existing schools," said the official, adding that most educational institutions having no sports ground and lack of sports equipment would be provided the facilities to create a healthy environment.

He further said that the government is committed to ensuring teachers' availability in schools and would sack ghost teachers under the educational emergency.

The department has already removed 150 ghost teachers and issued notices to 350 absent teachers in the province. He added that the government had installed biometric attendance system in 1,104 schools in its first phase and it would be expanded across the province.

Govt to set up directorate for women development



"Our top priority is to improve education in the province and there was a shortage of teachers, therefore, the vacant posts are being advertised to overcome the shortage in schools," he said, adding that non-availability of clean drinking water was also a major problem.

He said the situation was creating health hazards for students for which action on war footing was required, while another matter of concern was to bring the one million out-of-school children to schools.

"We will start a spring enrollment programme for the out-of-school children to reduce the illiteracy ratio," he said.

The Real-Time Monitoring System (RTMS), a project of the World Bank introduced in 2016 to evaluate the performance of teachers, will now be executed by the education department for more effective outcome, the official said.

He said most of the schools in remote areas were without electricity, therefore, solar energy systems would be provided there to ensure basic amenities.