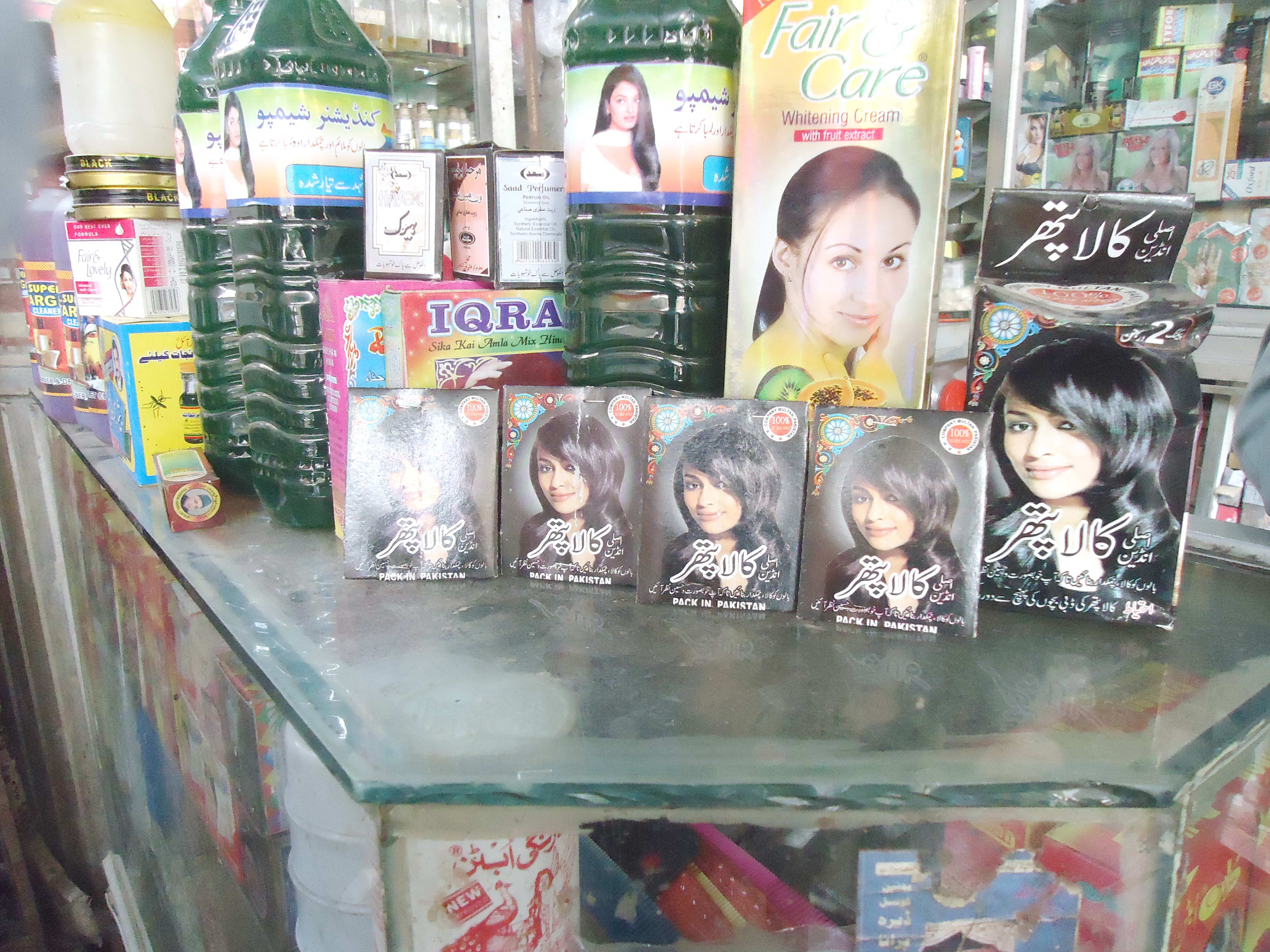 ---
DERA GHAZI KHAN:

Dejected over a family dispute, Batool Bibi tried to take her life by poisoning herself from kala pathar or Paraphenylenediamine - a chemical used in hair dye.

According to an estimate, the poisonous substance is consumed more by underprivileged people to either commit suicide or murder.

Batool survived and is being treated at the Dera Ghazi Khan Teaching Hospital's ICU. Her brother tells The Express Tribune that she tried to commit suicide after a family dispute. She bought the compound from a local store and consumed it. "She was rushed to the hospital on time, therefore, her condition is stated to be stable, but she cannot talk at the moment."

Dr Abrar Hussain, who is treating Batool, says that after consuming kala pathar, the veins swell and the patient faces breathing problems. "Death can occur if the patient isn't taken to a hospital immediately."

Dr Hussain elaborates that just as the patient is brought to the hospital, the doctors try to restore breathing through an artificial respiratory tube. He adds the use of kala pathar is more common among underprivileged people.

Not all consume the substance to commit suicide as in some cases, accidents can occur. A six-year-old girl named Muneeba Bibi also consumed kala pathar. Muhammad works as a hairdresser and lives in Muzaffargarh. He tells the doctor that kala pathar was at his shop and his daughter consumed accidentally while playing. She was rushed to the trauma center where she is under treatment.

According to the data provided by Teaching Hospital Dera Ghazi Khan, at least 147 cases were reported at its trauma centre in 2018 alone. About 56 people lost their lives and 45% of the patients were saved through timely medical assistance.
During the last five years, more than 200 people have lost their lives. The trauma centre ICU In-charge Dr Ibrar Hussain Khosa tells The Express Tribune said that a ban should be imposed on the open sale of kala pathar.

Talking to The Express Tribune, Khosa says a large number of cases were reported after his appointment. "Kala pathar, which is a tasteless chemical, loses its color when mixed in water. It is increasingly being used to commit suicide and also to murder people in tribal areas."

Since the number of such cases is increasing, Dera Ghazi Khan Teaching Hospital Medical Superintendent Dr Shahid Saleem wrote a letter to Deputy Commissioner Mian Muhammad Iqbal Mazhar Mahar and requested a ban on the open sale of the substance.

Mahar said that after receiving information about the use of kala pathar as poison, he sought a report from the Punjab Health Department. The report stated that kala pathar is being continuously misused due to its open and easy availability.

Data showed that 122 people were brought to the hospital in 2015, but 52 of them died. In 2016, 144 cases were reported while 20 people lost their lives. In 2017, about 143 cases were reported in which 51 people died. Similarly, in 2018, 147 cases were reported while 56 people died.

After the report was presented, the ban on the open sale was imposed under Section 144. Market sources said that kala pathar can be purchased for just Rs10 and is easily available in the market. It is basically a white colour stone and turns black in the sunshine. According to the Dera Ghazi Khan deputy commissioner, the district administration, under Section 144, has banned the open sale of kala pathar and similar products.

Police took action and registered cases against two shopkeepers involved in selling kala pathar. They are trying to ensure the ban is being implemented.

Dr Khosa requested proper implementation of the ban imposed on the open sale of kala pathar.

Social Organization Secretary General Gul Fatima and former district council member Dr Memoona Perveen says the data is limited to the trauma centre, while the actual number of deaths caused by kala pathar is far greater. She adds various cases are brought to other health centers, tehsil headquarters and civil hospitals across the districts. "There is a dire need to create awareness among people about the misuse of kala pathar."
COMMENTS
Comments are moderated and generally will be posted if they are on-topic and not abusive.
For more information, please see our Comments FAQ