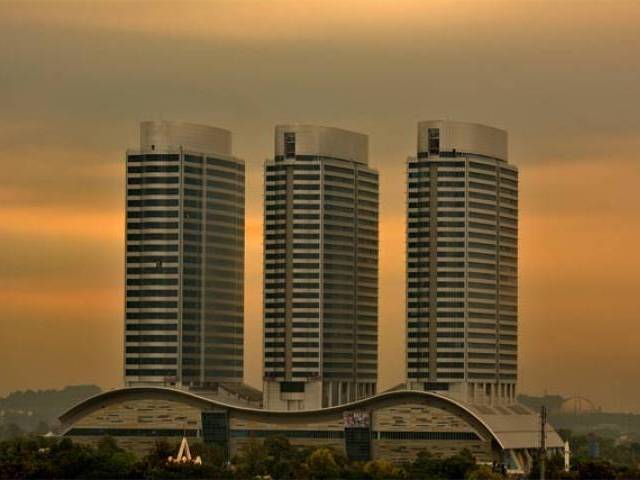 ---
RAWALPINDI: In a bid to stop 44 illegal housing societies from selling their plots in different parts of the country online, the Rawalpindi Development Authority (RDA) has formally approached the Federal Investigation Agency (FIA) to file cybercrime cases against these housing societies.

RDA Chairman Arif Abbasi confirmed to Daily Express that they were hoping to file cybercrime cases against those illegal housing societies who were continuing to advertise their plots online.

He added that these illegal housing societies were still trading their plots online in other cities. Once cases are registered against them as per the cybercrime act, the owners and administration of these housing societies will be arrested and the societies will be sealed.

Abbasi added that only 32 housing societies are operating legally in the city whose names and layout plans are available on RDA's website.

"We will not let them loot the hard earned money of the public," he said.

Those housing societies who are declared as legal, but are violating their layout plan by selling plots reserved for graveyards, mosques, hospitals, and schools, they will face action, Abbasi warned. He added that selling more than the declared plots is also criminal.

Spring festival

The Parks and Horticulture Authority has announced plans to organise a week-long Spring Festival next month at the Shamsabad Park along Double Road.

RDA demolishes offices of illegal housing societies

Parks and Horticulture Authority (PHA) Chairman Asif Mahmood has said that the festival will see all spring flowers on display. Moreover, folk artists have been invited to perform during the festival while different foods will be available at stalls.

A cultural float will be created for the festival while the culture of the Potohar region will be prominently featured. A trade exhibition will also be held as part of the festival amid tight security.

To facilitate visitors, specific time slots will be allocated for students while days will be set for traders, lawyers, journalists and their families.

Mahmood added that a plantation campaign was underway in the city and that they had planted trees in the Benazir Bhutto General Hospital (BBH) and Nursing Zone. Further, saplings had been planted on either side of the Rawal Road. Until April 15, PHA has a target of planting over 200,000 trees in the 54 parks in the city.

Published in The Express Tribune, March 3rd, 2019.