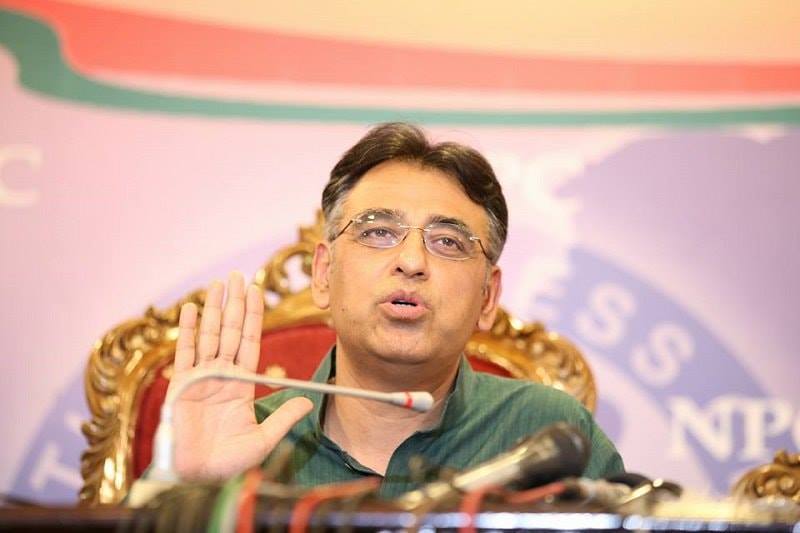 ---
ISLAMABAD: Finance Minister Asad Umar said on Thursday that the government had taken steps for the ease of doing business and was facilitating both domestic and foreign investors by offering various incentives including rationalisation of taxes.

Talking to a visiting Singaporean business delegation, Umar revealed that more such steps were envisaged in the new budget for the upcoming fiscal year 2019-20.

He told the delegation that Pakistan held Singapore in high esteem and welcomed investment by its businessmen in different sectors, assuring them of all-out support and facilitation.

Govt to open ease of doing business offices

Speaking on the occasion, delegation leader and Middle East Business Group Chairman Shamsher Zaman said Singapore businessmen were encouraged to invest in Pakistan who saw the resolve and eagerness of the government to facilitate foreign investors.

He said Singapore currently had a huge trade volume in which Pakistan's share was very insignificant. He underlined the need for making efforts to promote trade and business linkages between the two countries.

The delegation expressed keen interest in investing in infrastructure, information and communications technology, health care, airport and port management and other sectors.

The delegation was apprised of the investment opportunities in the Special Economic Zones across the country and key features of the liberal investment policy of the Pakistan government.

Ease of Doing Business index: Pakistan's ranking improves by 11 notches to 136th position

The delegation is on a week-long visit to Pakistan in a bid to explore business and investment opportunities in different sectors.

It comprises senior representatives of top companies including Cargill International Trading, Global Radiance Ship Management, Hirsk Group, Imaging the World Pte Limited, IPL Group, Kwee Gee Pte Limited, Lea Tat Chemicals, Linkers (Far East) Pte Limited, Mystic Pte Limited, Pacific Delta Shipping, Prime Structures Engineering, U&P Pte Limited and Unicell Paper. The Board of Investment secretary was also present in the meeting.
COMMENTS
Comments are moderated and generally will be posted if they are on-topic and not abusive.
For more information, please see our Comments FAQ