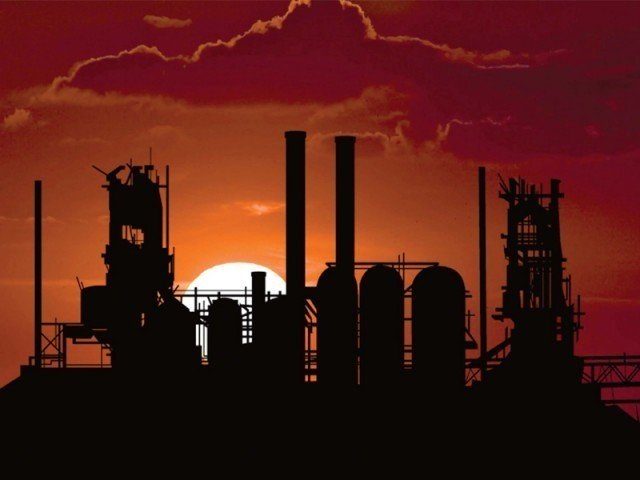 ---
ISLAMABAD: Around 17,000 employees turn up every day at Pakistan Steel Mills, yet this debt-ridden white elephant has not produced anything in years.

Same is the case with PTV, Pakistan Railways and other leviathan monsters, who continue to seek bailout packages at the expense of taxpayers' money. In fact, public companies like Pakistan International Airlines (PIA) are chock-full of bosses with too much power but too little accountability.

Though the current government realises that there are grave problems with government finances in these state-owned enterprises (SOEs), but is largely unaware of the extent of those problems. At the same time, civil servants in the Q-block, at least most of them, recognise the bleak circumstances and are in a better position to identify key problems in the way of implementing structural reforms.

Ease of doing business: Punjab framing new industrial policy

The political will for reforms is there, but the question for the government is: whether there is any way to square the circle and turn around these loss-making public entities? Yes and no.

The government thinks that the panacea to the organisational problems in SOEs lies in adopting a modern portfolio approach for their oversight. This, however, is easier said than done and is an uphill task.

So, now on the advice of the finance ministry, the federal cabinet has decided to create a holding company, Sarmaya-e-Pakistan Limited, in order to revive 193 loss-making state enterprises.

There are numerous advantages to this approach. This could improve coordination among government entities as there are many steering committees and boards in each public company.  A unique board for the whole holding company, comprising representatives from all public companies, may solve this problem.

Success of industrial policy relies on supportive environment

The holding company will also let government entities focus on their core business while common and non-core activities such as legal services, marketing and public relations could be outsourced to a specialist entity. Centralised procurement could streamline things, cut overheads and bring massive cost savings, but the cornerstone for this is the development of an integrated information system.

Moreover, in order to benchmark various public companies, we need an adjusted financial and accounting system.

However, there are also some serious reservations about this initiative. It was decided that secretaries of finance, industries and production, and power ministries would be ex-officio members of the holding company with seven more members chosen from the private sector. It is unclear how all these 193 companies will be represented on the board as the governance issue could increase in large complicated structures.

Though there are examples of Temasek Holdings - Singapore's state holding company - and similar setups in Malaysia and China, but the problem is that political dynamics of Pakistan is very different from these Southeast Asian countries.

Directors of these holding companies can exercise vast powers as they can appoint MDs in state-owned companies and it is not clear how these directors will be made accountable to voters at the end of the day. The best practice in Europe is that it is the local government that usually forms a holding company to govern public companies based in a city or in a county by seeking efficiencies in their management.

For example, the holding company for Vienna in Austria manages 75 public companies in the city which include firms related to utility, estate management and logistics. It helped them replace 75 steering committees with a single board and cut overhead costs.

Similarly, the city of Milan in Italy and the city of Ljubljana in Slovenia have holding companies to manage municipal companies.

So, Sarmaya-e-Pakistan could be a great success story or could be a recipe of disaster. Entrusting the task of forming a holding company to the finance ministry is a big mistake as the ministry has a history of creating defunct special purpose vehicles that never take off commercially.

The way forward is to bundle companies that have similar functions and scope so that we have similar operational and strategic key performance indicators (KPIs) to benchmark them. For example, all power distribution companies (DISCOs) should be a subsidiary of a holding company and governed by a professional board.

Similarly, there should be a holding company to manage infrastructure and logistics companies such as railways and PIA.

The idea of forming holding companies may also be picked up by provincial governments, which may like to bundle companies in a metropolitan area under a single holding company – with representation of local government on its board.

The writer is a Cambridge graduate and is working as a strategy consultant



Published in The Express Tribune, February 25th, 2019.

Like Business on Facebook, follow @TribuneBiz on Twitter to stay informed and join in the conversation.