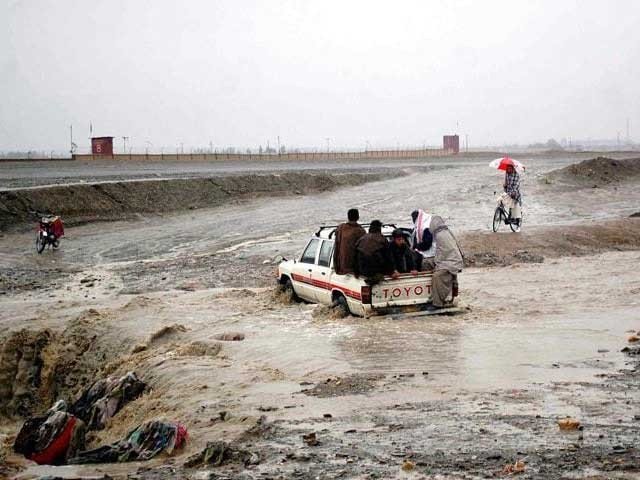 ---
ISLAMABAD: Pakistan Meteorological Department (PMD) has predicted rain across the country next week including a flood threat looming over parts of Balochistan and Khyber-Pakhtunkhwa (K-P), Express News reported on Sunday.

With western winds are excepted to envelop the region today, parts of upper and central Punjab, Balochistan, K-P and Kashmir anticipate rainfall.

Rain, thunder expected in Karachi

Various parts of Sindh will receive light to moderate rainfall, A press release from the met office said.

According to PMD, the country shall experience fast winds and hailstorm in the first week of March including snowfall in upper Sindh.

Rainfall in the Balochistan has led to a decline in the drought-struck conditions across the province. The change in climate has resulted in a decrease in temperature.