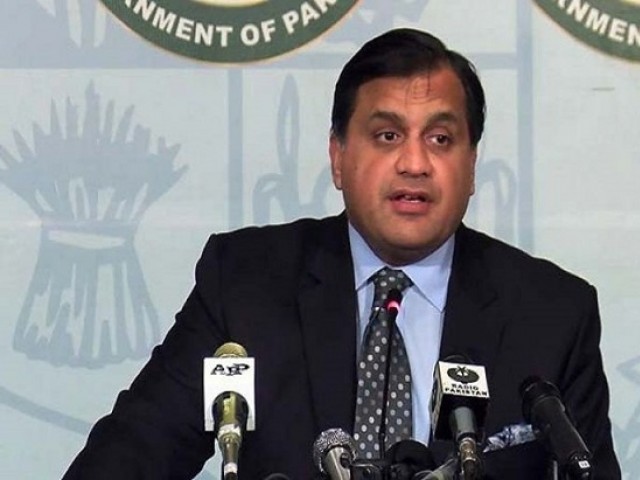 ---
ISLAMABAD: The Foreign Office has set up a "Crisis Management Cell" in the wake of deteriorating situation between Pakistan and India following the February 14 attack in occupied Kashmir, FO spokesperson Dr Muhammad Faisal said on Saturday.

The cell will keep all stakeholders updated over border situation and diplomatic contacts, said the FO spokesperson, adding that it will remain operational throughout the week without any break.

The move comes a day after India moved thousands of paramilitary troops to further bolster its security presence in the occupied valley.

New Delhi authorised and airlifted at least 100 paramilitary companies to the occupied zone following the detention of Jammu Kashmir Liberation Front (JKLF) Chief Yasin Malik on Friday and the arrests of Jamaat-e-Islami (JI) workers in the latest crackdown against the resistance leadership.

India airlifts thousands of paramilitary troops to occupied Kashmir

A considerable build-up of security forces was being witnessed across the Indian-occupied Kashmir after the Pulwama suicide attack that killed over 40 Indian paramilitary personnel last week.

The banned Jaish-e-Muhammad (JeM) group had reportedly claimed responsibility for the attack but New Delhi blamed Islamabad and threatened a retaliatory attack.

In response to India's allegations, Prime Minister Imran Khan had promised to conduct an investigation if New Delhi provided actionable evidence. He also warned that Pakistan would 'retaliate' if attacked.

Trump alarmed by 'very dangerous situation' between Pakistan, India

Meanwhile, US President Donald Trump has also voiced alarm at the "very dangerous situation" between Pakistan and India following the suicide attack.

"It's very dangerous situation between the two countries," Trump told reporters in the Oval Office. "Right now there are a lot of problems between India and Pakistan because of what happened," he said.

Trump also mentioned bilateral relations between the US and Pakistan, and said Washington has developed a "much better" relationship recently with Islamabad.
COMMENTS
Comments are moderated and generally will be posted if they are on-topic and not abusive.
For more information, please see our Comments FAQ