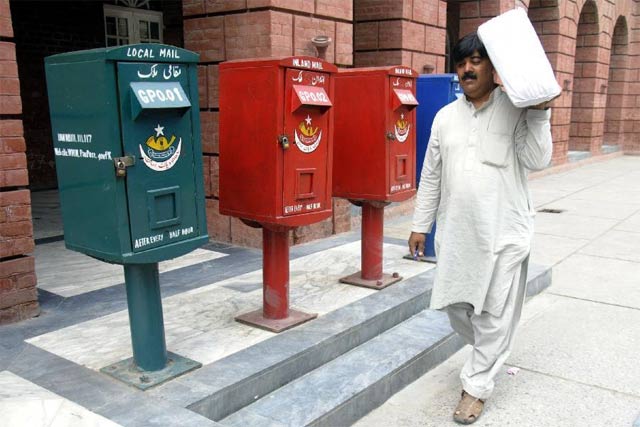 ---
Pakistan Post will get access to over 15,000 e-Sahulat outlets (offering bill payment and money transfer services) of the National Database Regulatory Authority (Nadra), enhancing its outreach and expanding its base as the institution seeks to become a national asset.

Federal Minister for Communications and Postal Services Murad Saeed said this at the launch of the Post Franchise Initiative, carried out in collaboration with Nadra on Friday, as part of Pakistan Post's efforts to cater to increasing base of digital consumers.

Saeed said that franchise model would prove successful and profitable as it would facilitate expansion and accessibility without incurring a major cost, while making the business financially attractive. The minister also underscored the importance of incorporating technological innovations in the service, including e-commerce, mobile app and express mail service (EMS).

Pakistan Post launches new mobile app in major revamp efforts

As part of the initiative, people can avail Pakistan Post services including parcel booking, electronic money orders, government to public payments like the Benazir Income Support Programme, or from the public to the government at 27,000 outlets spread across the length and breadth of the country.

Pakistan Post Director-General Dr Naseer Ahmed Khan assured the minister that no efforts would be spared to ensure the success of the initiative which would in turn help turn the organisation into a self-sustaining and profitable venture.
COMMENTS
Comments are moderated and generally will be posted if they are on-topic and not abusive.
For more information, please see our Comments FAQ