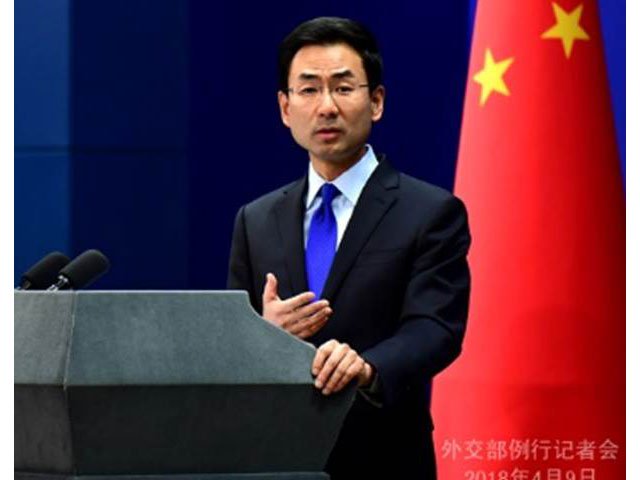 ---
BEIJING: China on Friday called on relevant parties to conduct an objective and fair investigation into an attack in Indian occupied Kashmir to find out the truth.

The United Nations Security Council on Thursday adopted a press statement on the attack, which says Jaish-e-Mohammad (JeM) has claimed responsibility for the incident. However, the JeM side has reportedly denied any involvement in the attack.

When asked if the press statement means the UN Security Council has evidence to hold the JeM responsible, Foreign Ministry spokesperson Geng Shuang said at a news briefing that although the statement mentions a particular organisation, it doesn't mean a judgement on the incident.

China noticed that the Pakistani government had expressed its willingness to cooperate with India in the investigation and resolve their disputes through dialogue, he said.

"China hopes India and Pakistan will continue to exercise restraint and have dialogue to jointly safeguard regional peace and stability," he said.

The spokesperson called upon both Pakistan and India to resolve their outstanding issues through dialogue and consultations to ensure peace and security in the region.

"We hope Pakistan and India will engage in dialogue to jointly safeguard regional peace and stability," he added.
COMMENTS
Comments are moderated and generally will be posted if they are on-topic and not abusive.
For more information, please see our Comments FAQ