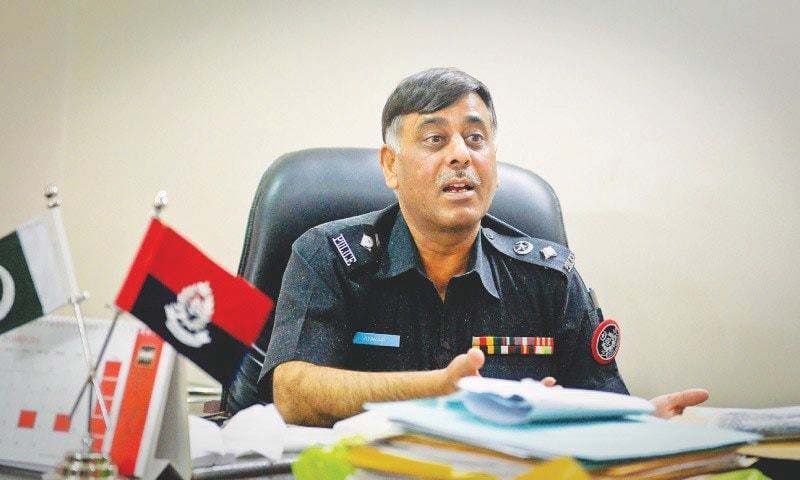 ---
ISLAMABAD: Civil society members have approached the Supreme Court for the constitution of a broader independent commission, headed by a retired superior court judge to conduct detailed inquiry about four hundred and forty four (444) extra-judicial killings conducted by former SSP Rao Anwar along with his team of police officers.

The petitioners namely Muhammad Jibran Nasir, Muhammad Khan, Jamshed Raza, Mahmood Aquila Ismail and Nazim Fida Hussain Haji through their lawyer Faisal Siddiqi have filed a constitutional petition under Article 184 (3) of the constitution with Anwar, Inspector General of Sindh Police (IGP), federal government as respondents.

The petition pleaded SC that the proposed commission should inquire as to whether 444 extrajudicial killings conducted by Rao Anwar, along with his gang of police officers, were genuine encounters in accordance with law.

Secondly, if all or any of these extrajudicial killings were illegal then what administrative and penal action should be taken against the officer(s).

Thirdly, identify the civil servants and politicians, including but not limited to the Sindh Police Officers, who prevented and subverted the accountability of any of these illegal extrajudicial killings conducted by the respondent No.1, along with his gang of police officers.

Fourthly, whether the victims of such extrajudicial killings are entitled to any compensation from the government and whether such compensation should be recovered from the concerned police officers found involved. Fifthly, suggest various measures to prevent future extrajudicial killings from taking place.

The petition says the provincial government and IG Sindh police should also be asked to provide all facilities and further direct this commission to act with such powers as conferred by this court and submit a report within three months for the consideration of this court and for passing of appropriate orders. Likewise, it is also pleaded that both provincial government and IG Sindh be directed to provide copy of the entire official record of 444 extrajudicial killings conducted by Anwar, to the petitioners.

The petition also submitted that during the course of the investigation conducted in the case of Naqeebullah Mehsood, the Sindh police unearthed the encounter killing history of Rao Anwar and prepared a summary of police encounter cases carried out in District Malir during his tenure.

It is submitted that according to records of the Sindh Police, Rao Anwar has been involved in illegal encounter killings since 2011, yet not a single inquiry has been conducted against him. It is further submitted that a letter was sent to IG Sindh by the petitioner, requesting that an inquiry should be initiated against Rao Anwar regarding involvement in extrajudicial encounter cases. However, no response has been received.

Therefore, the inaction of Sindh government by not initiating any inquiry till date against Rao Anwar and his gang shows that the Sindh police is not holding the respondent No.1 and his gang accountable for their illegal actions.
COMMENTS
Comments are moderated and generally will be posted if they are on-topic and not abusive.
For more information, please see our Comments FAQ