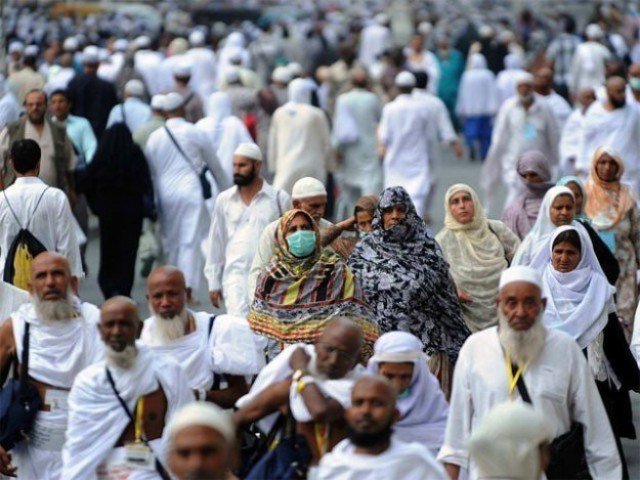 ---
ISLAMABAD: The Saudi government has increased the Hajj quota for Pakistan to 200,000, Foreign Minister Shah Mahmood Qureshi announced on Wednesday.

Speaking to state-run PTV channel, Qureshi said the message was conveyed to him by his Saudi counterpart Adel Al-Jubeir during a telephonic conversation earlier in the day.

"The government and people of Pakistan are thankful to Saudi government for this commendable step," said Qureshi, adding that the decision has been conveyed to Minister for Religious Affairs Noorul Haq Qadri.

Meanwhile, the Saudi authorities have also allowed Pakistani pilgrims to complete their immigration in Pakistan and not in the kingdom after making the country part of their "Road to Makkah" project.

The service will offer pre-clearance of immigration for pilgrims at their respective points of embarkation.

Ministry finalizes preparations for repatriation of over 2,000 Pakistani inmates from Saudi Arabia

Prime Minister Imran Khan and the Ministry of Religious Affairs had requested Saudi Crown Prince Mohammad bin Salman to raise the quota from 184,210 to 200,000 while he was on a two-day official visit to Islamabad earlier this week.

Last year, Riyadh had allowed Islamabad to implement the 2017 agreement of enhancing hajj quota from 179,210 to 184,210, allowing an additional 5,000 pilgrims to perform the religious obligations.

The crown prince this week was given a lavish welcome in Pakistan where the two sides signed memoranda of understanding valued at about $20 billion to help prop up Pakistan's economy.
COMMENTS
Comments are moderated and generally will be posted if they are on-topic and not abusive.
For more information, please see our Comments FAQ